Hi, I've recently created a welcome flow and I noticed the following:
An email on day 3 shows delivered = 3
there is a time delay of 1 day after this email
the time delay is followed by a conditional split, which shows waiting, yes and no all = 0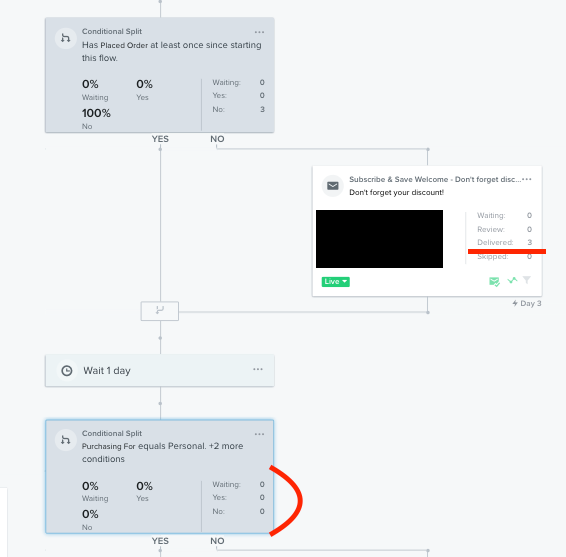 However, if I click on "view activity" for the split, I can see that there are 3 profiles waiting:

Am I missing something about how this is displayed or is it not updating correctly? It's a fairly large flow with a lot of splits. This is a new flow but the emails haven't been in manual status or anything like that.
Thanks!