Hi guys,
I have created a form with several options:
We get stuck when setting up a workflow. This contains various variables that a visitor can choose from. The goal is that we can show a unique PDF in the same e-mail depending on what people have entered in the form. See screenshot. So you get 56 unique URLs. Now I have to create a huge flow, because of the several options in the form, with each another result.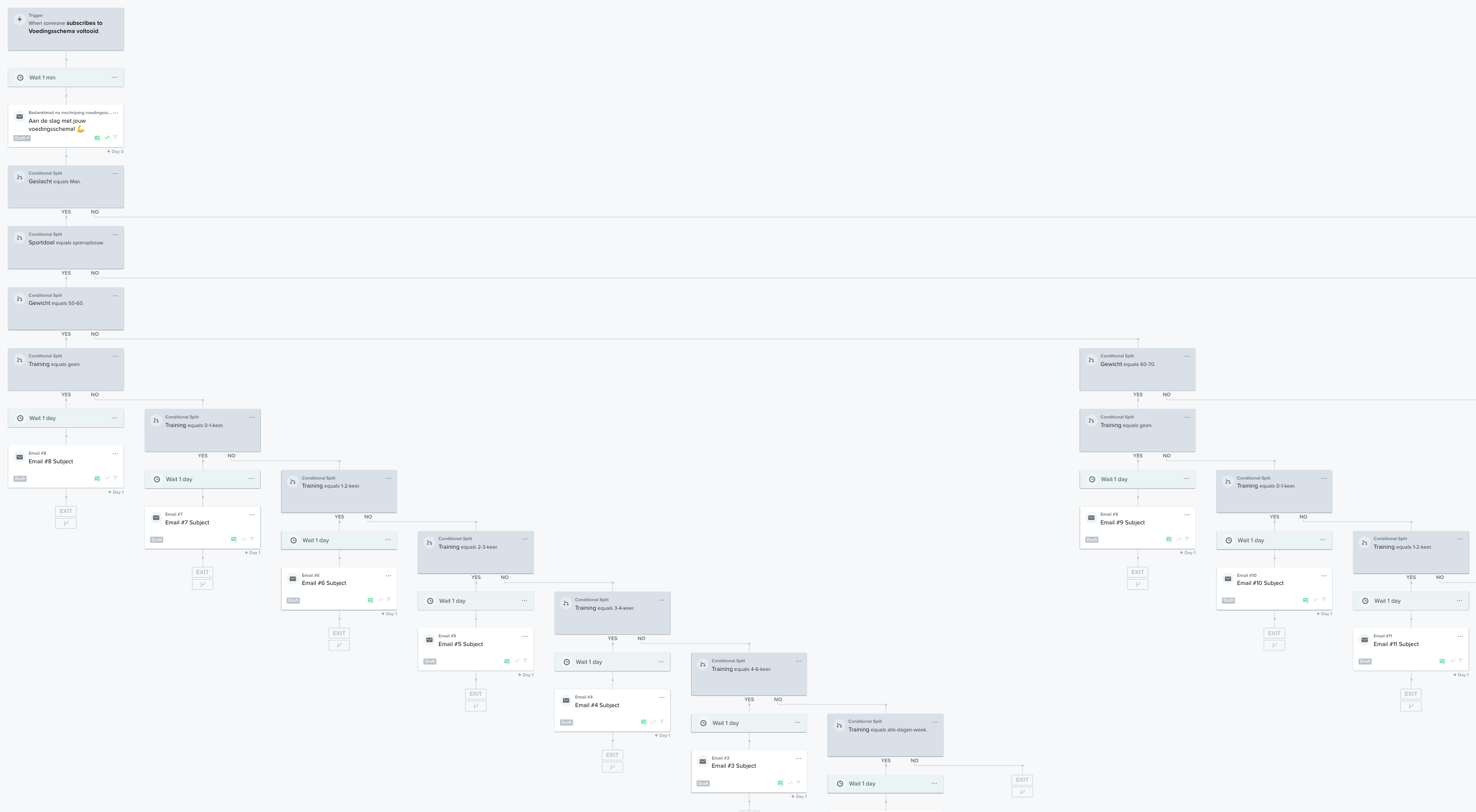 How can we set this up in the right way in a workflow (because we can't duplicate a path under a conditional split) and in an email? 

I like to hear from you!
Best answer by Jessica eCommerce Badassery 25 January 2023, 15:43
View original