Hi everyone!
Im new to klaviyo and I'm unsure how to approach this specific use case. 
Im selling a product with a screen and i offer to edit a video for my customers.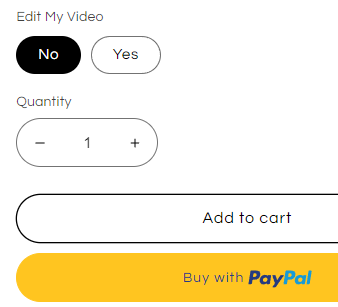 However im a bit stuck on how i can make a flow when my customers chose the (yes) verison. 
I'm thinking of sendig out an e-email where my customers can upload their videos so i can edit them for my customers but i need to make a specific e-mail for when the customer chsoe the option (yes).
Would love to hear your thoughts & help!
Thanks!
 
Best answer by Taylor Tarpley 19 January 2023, 16:16
View original