Hello Klaviyo community,
I have a store that works with Big commerce + Shipstation + Klaviyo.
I am creating transactional emails:
Ordered.
Shipped.
Delivered.
1)Could you confirm that it isn't possible to have a delivered transactional email with shipstation?
Am I required to buy an other service for that option (which start to pill up)? Sending a "delivered" email 2-3 days after a "shipped" email will only create resentment if it's not verified i think.
2)Inside my "shipped" email, I prefer not to display the tracking number, but add a button link to usps tracking page. Is that possible?
I couldn't find the doc about this. I have been using the tracking number code from the preview but that doesn't work. Any suggestions will help.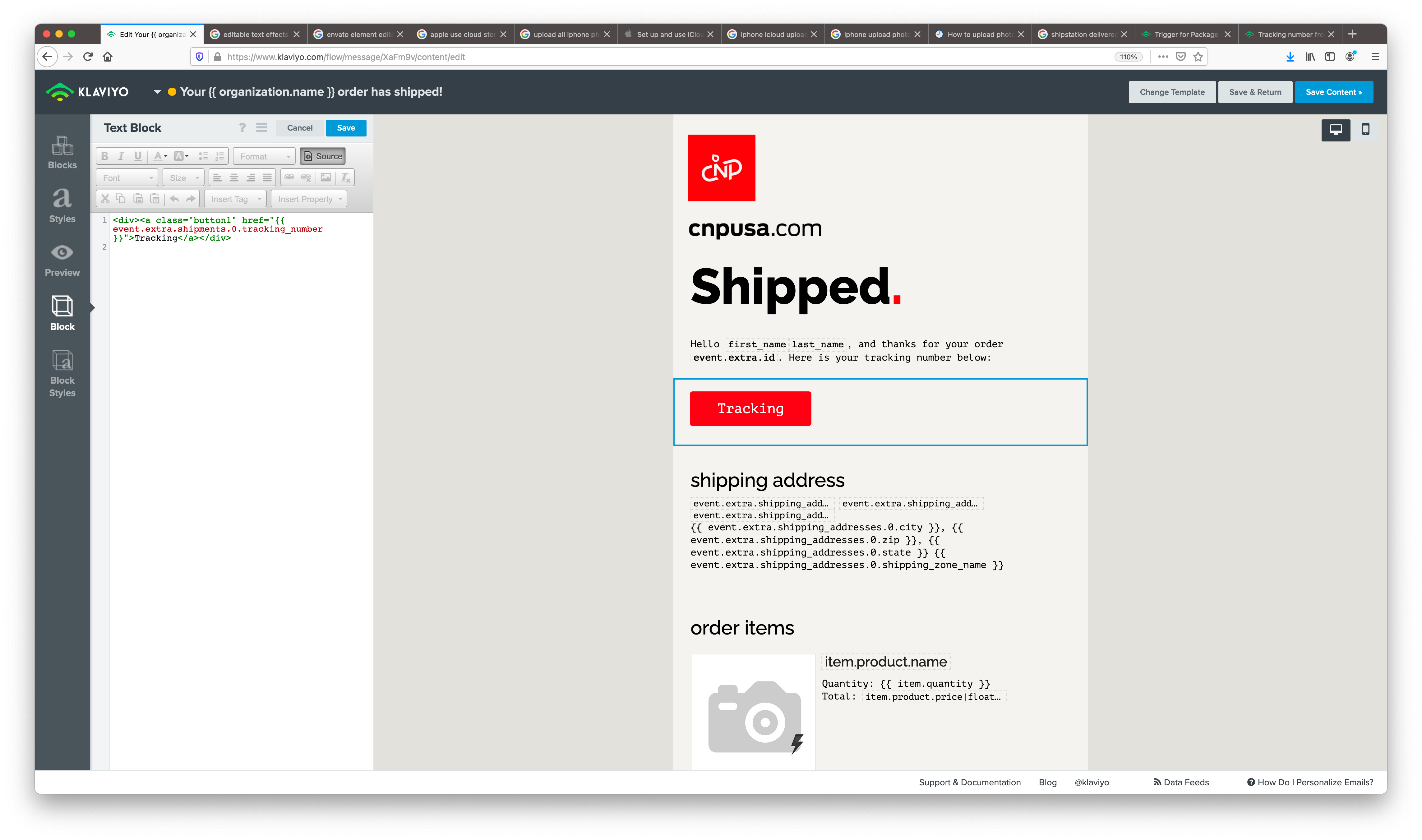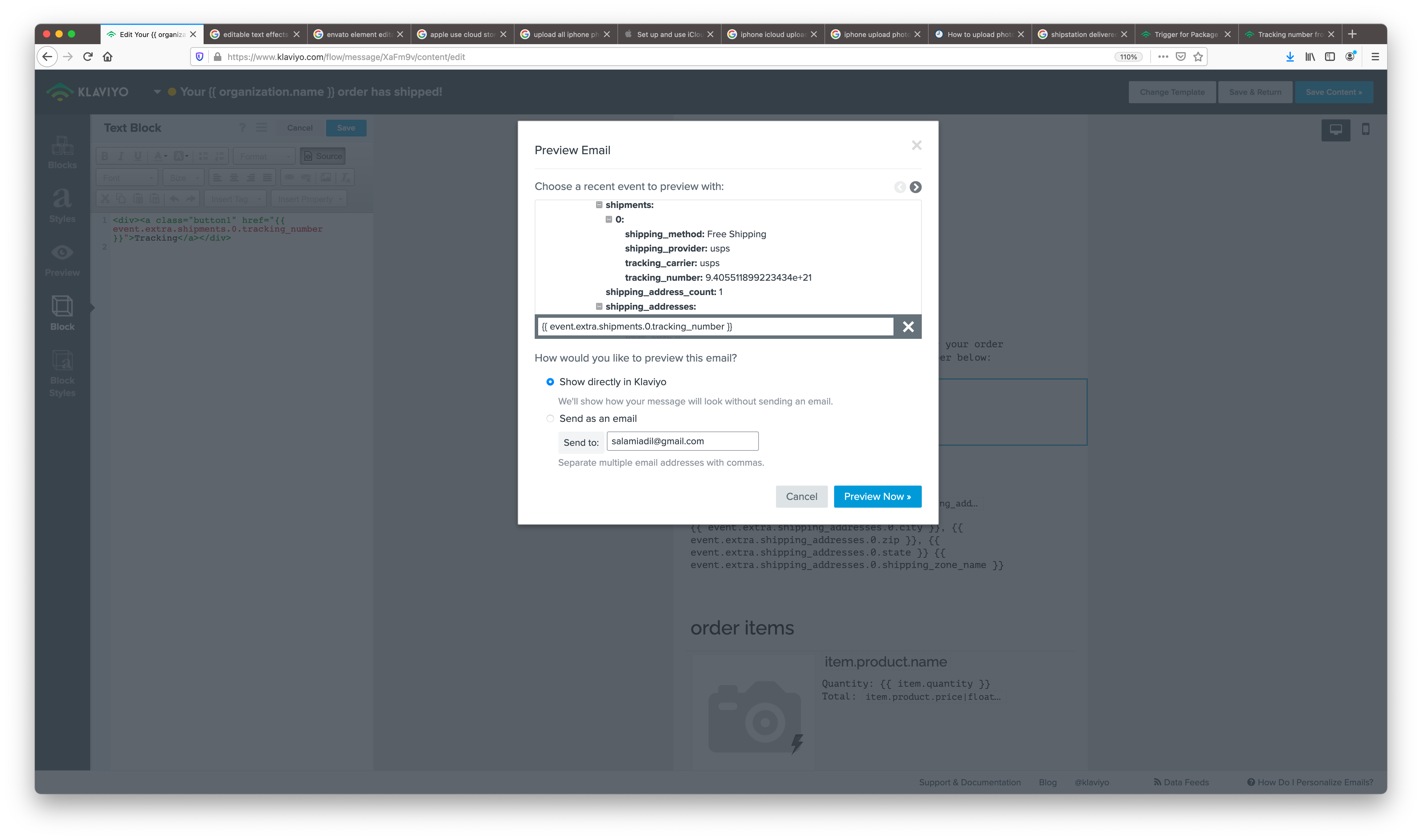 Thx a million