Hello, 
I'm a new user so please excuse me if this is a simple question!
I've set up a 1st and 2nd Thank you for your purchase flow using the Klaviyo template - but would like to add customers who have purchased 3 and 4 times. I have set this up as a separate new flow but wondering if it could all be done on the 1st and 2nd flow. The trouble is I'm unsure how to do it. 
Here's a screen shot of the 1st and 2nd flow…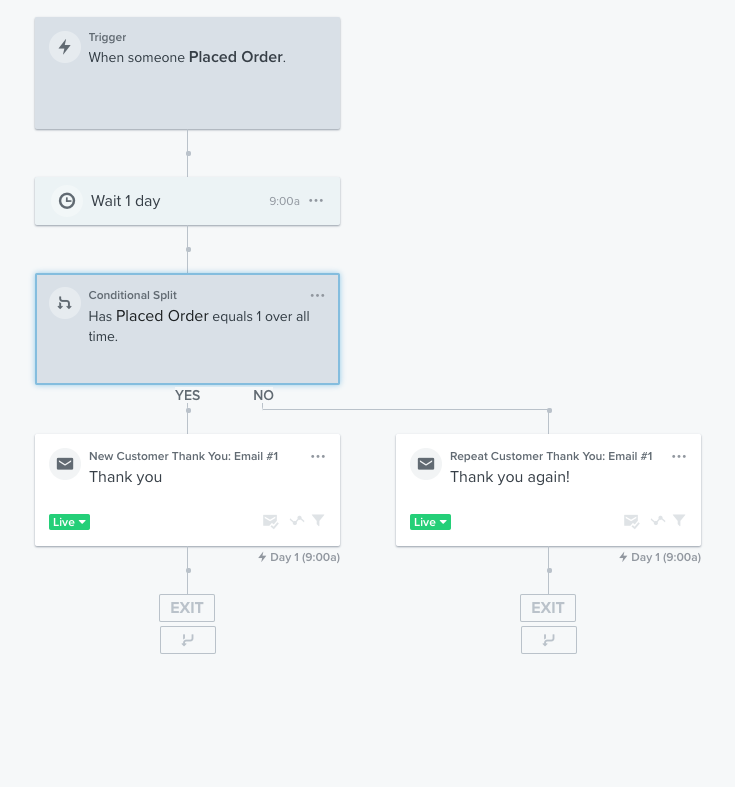 And here's a screenshot of the 3rd and 4th flow…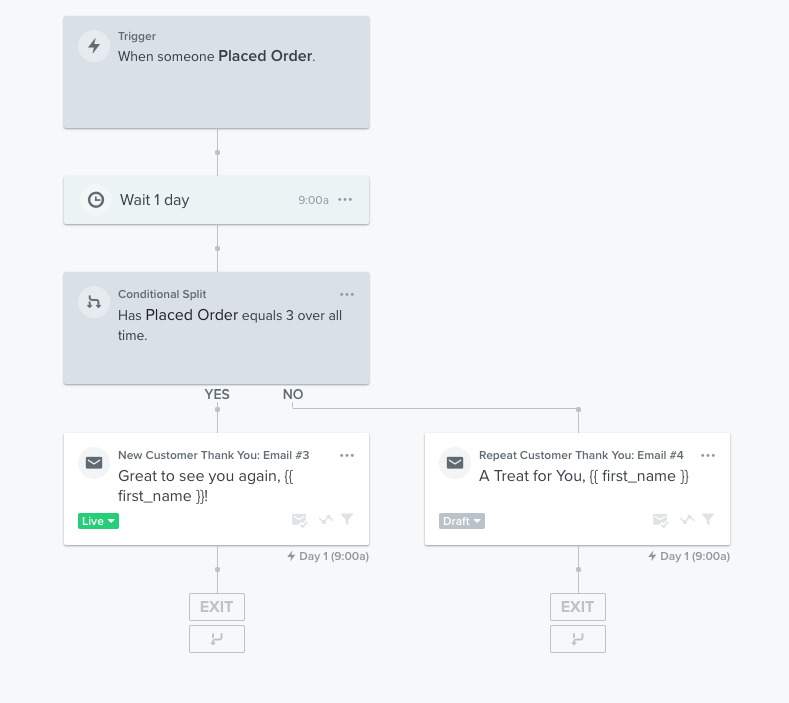 How would I combine those two 3rd and 4th to 1st and 2nd?
I think I've got the hang of simple flows but when it comes to adding anything more than what's been given to me, I'm a bit unsure!
Thanks for your help,
Jinny
Best answer by Julia.LiMarzi 28 October 2021, 15:45
View original