Hi,
My automation email when sending to myself, It won't show the image unless I press the button "display image". Is there a way to automatically show the image?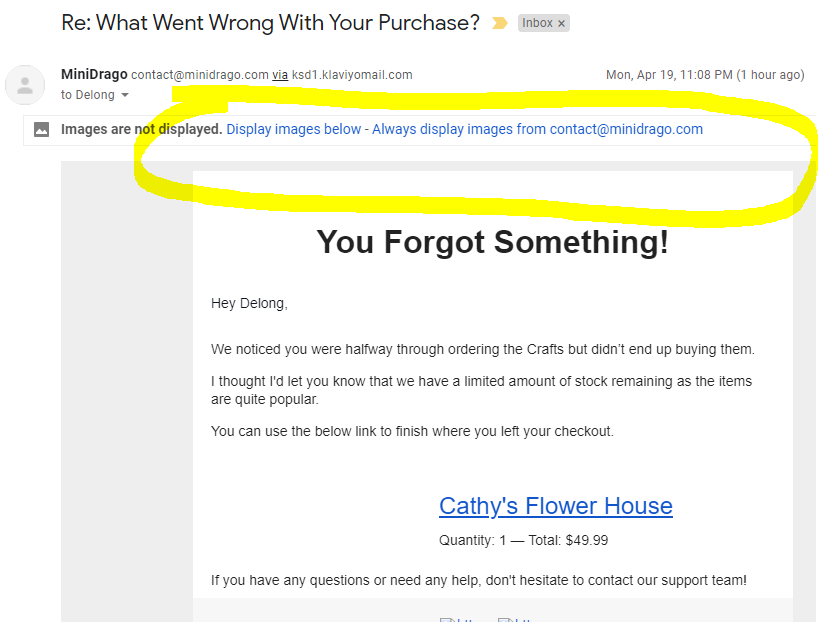 the email I got from others seems like is from a image link or something. This below email I don't need to click "display image below" in order to show the image.
Does anyone know why?