Hey guys, my price drop flow is not showing the correct values for the "sale price, was and you save". Here is showing to me now (sent a test email to me): 

And here is how it should be:
Sale Price $100
Was Price: $125
You Save: $25
Here is how the email looks right now (used the pre-built klaviyo Price Drop flow):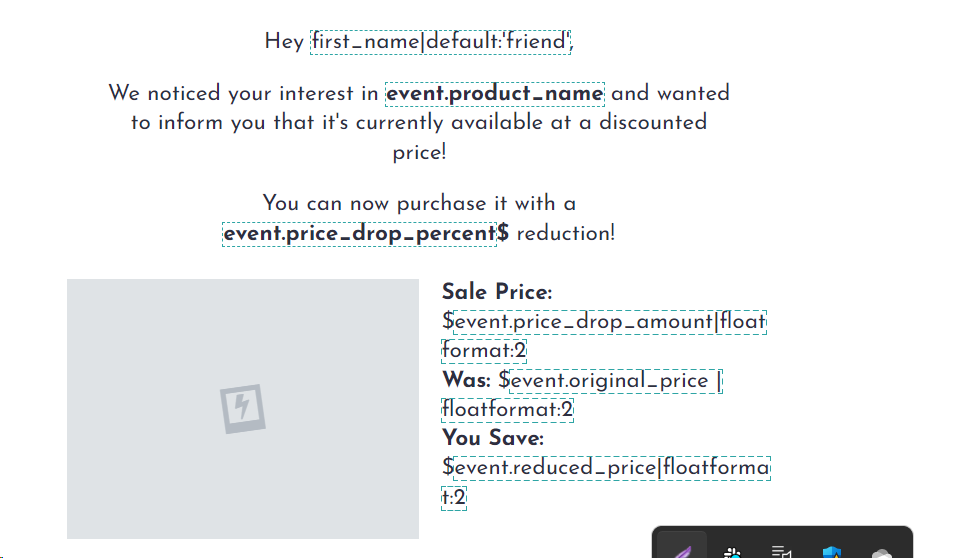 It also says to the test email I sent to myself: You can now purchase it with a 20$ reduction! But it should be 25$!
Here is the main trigger of the flow: 

Can someone help me please get those values correct? Thanks
Best answer by Damilare_Ogunajo 16 November 2023, 21:42
View original