Hello Klaviyo Community,
I'm having some issues with our Review Request Flow, and I can't point a finger on whether there is an issue in the setup, or it's something related to events sent back to Klaviyo- so here I am!
We have recently set up a flow to ask for reviews to customers who have purchased our product 30 days ago and not returned it as a condition to be eligible for this flow. 
The goal is to gather as many positive reviews as possible, and to do so, we are offering an incentive in the form of a gift card redeemable on our website. I've set up the flow to send out a Thank You email containing the gift card code with a conditional split: Has SubmittedReview at least once since starting the flow. For some reason only a customer received the email, although I know many customers submitted reviews through this flow. 
Issue Summary: Customers who submit a review after going through the Review Request Flow get a SubmittedReview tag in their profile, however this does not trigger an automated thank you email as set up in the flow. To date only one customer received the Thank You email, and not correctly (lag between submitting the review and receiving the email) 
Ecommerce Platform: Shopify+
Review Aggregator: JudgeMe
Events passed back to Klaviyo: SubmittedReview
Flow Setup: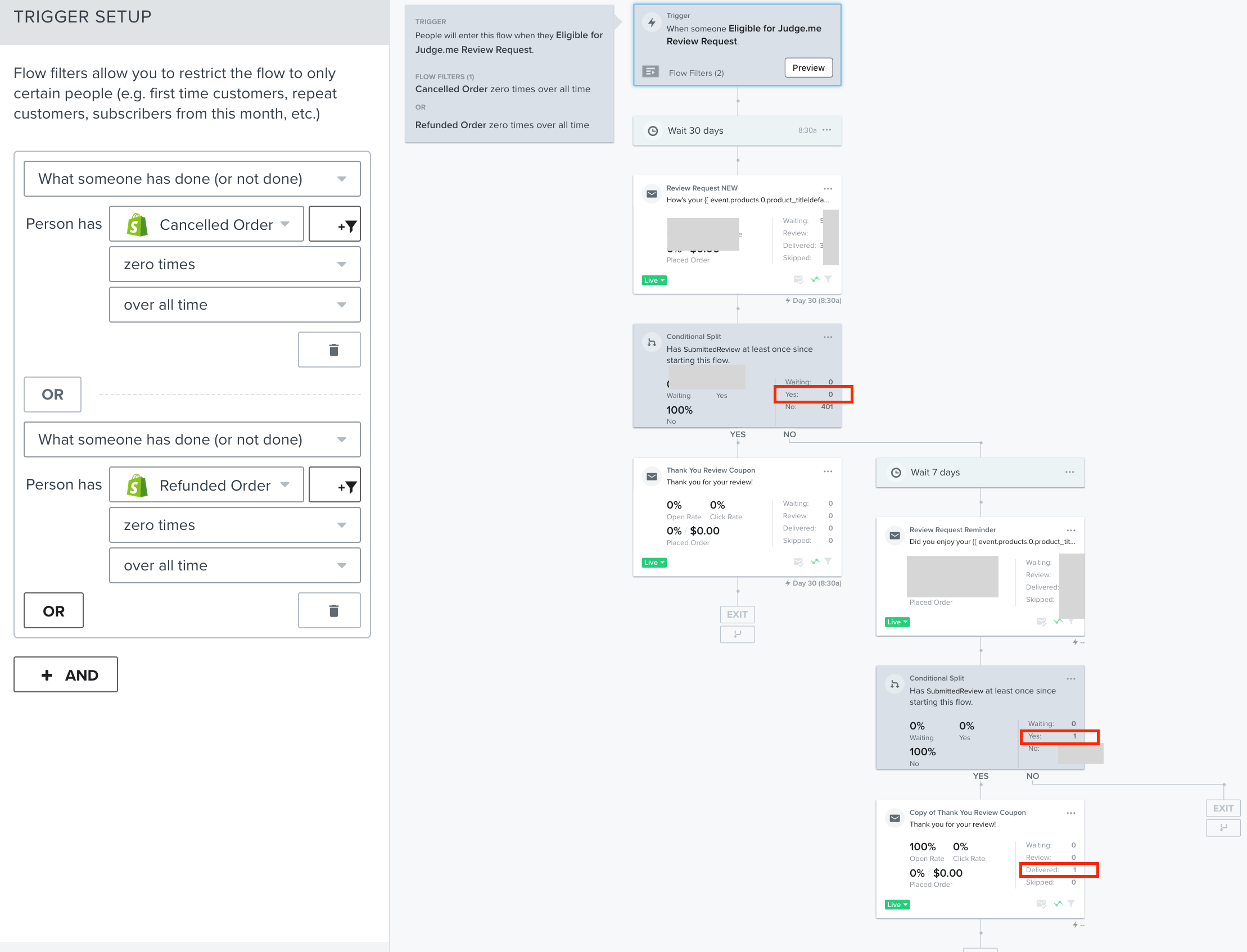 Example of the only customer that received the automated thank you email, which is not working correctly anyway because there's a big lag (thank you email should be immediate after submitting the review):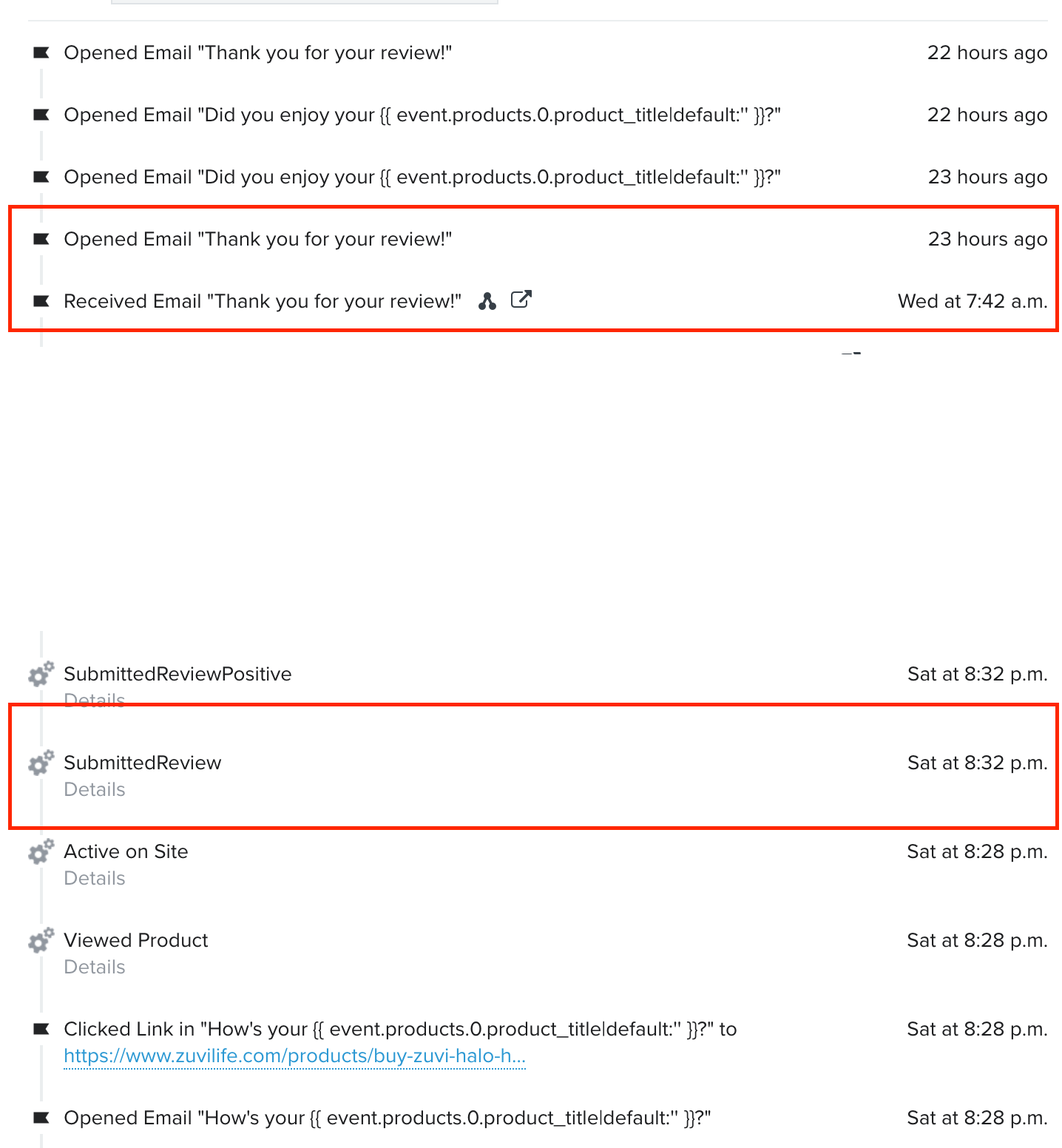 Do you guys have any advice for me? I can't figure this out!
Thanks