Hi,
I am trying to something complicated with tagging flows and need some help.
So with a client that use Octane Ai quiz function and it has its own Quiz completed feed. Now the quiz completed feed brings in all quiz results and a list of recommended products. The issue i have is i can only use those recommended products with in the quiz feed and no where else.
What I want to be able to do is tag this recommend product as custom properties on the individual profiles.
When setting up the trigger split I can't target that line in the trigger event.  I want to be able to target product all > 0: > Title and Product all> 1: > Title and Product all > 2: > title.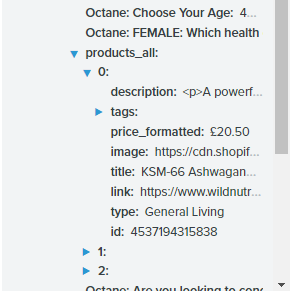 Is this even possible?
Thanks in advance
Dave