Hi,
I would like to target people with e-mails based on viewed products in a specific product category. Fx Someone has viewed 3 items from the category "Outdoor paint".
So far, I've set up a custom flow with the trigger: "When someone viewed product".
Then, ideally, I would like to add a flow filter saying: "What someone has done - Person has View Product where Item Categories contains Outdoor Paint is at least 3 in the last 2 days"
The issue is that when I use "Person has Viewed Product", I don't get any properties to choose from (see picture 1).
However, if I use "Person has Fulfilled Order", I will be able to choose both the right property and item category (see picture 2). But I don't want it to be "Fulfilled Order" - I just want it to be "Viewed Product".
What am I doing wrong?
Kind regards,
Kristine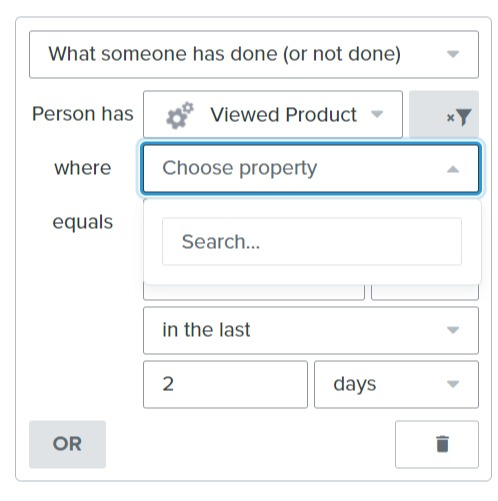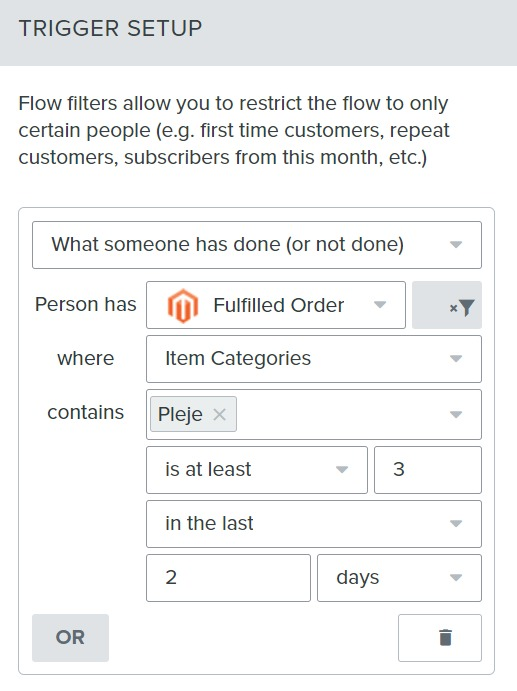 Best answer by Taylor Tarpley 29 December 2021, 17:22
View original