Basically I did all the emails in this abandoned cart flow in September 6.
But for some reason the in the last 20 days these flows didn't generate any sales and when I looked at it, I found that the emails are getting 0 click through rates.
I have attached the first email in the flow and you can see that the placed order rate says it is 3.7%.
But how come the placed order rate is 3.7% when the email didn't get any clicks.
Can someone explain this to me?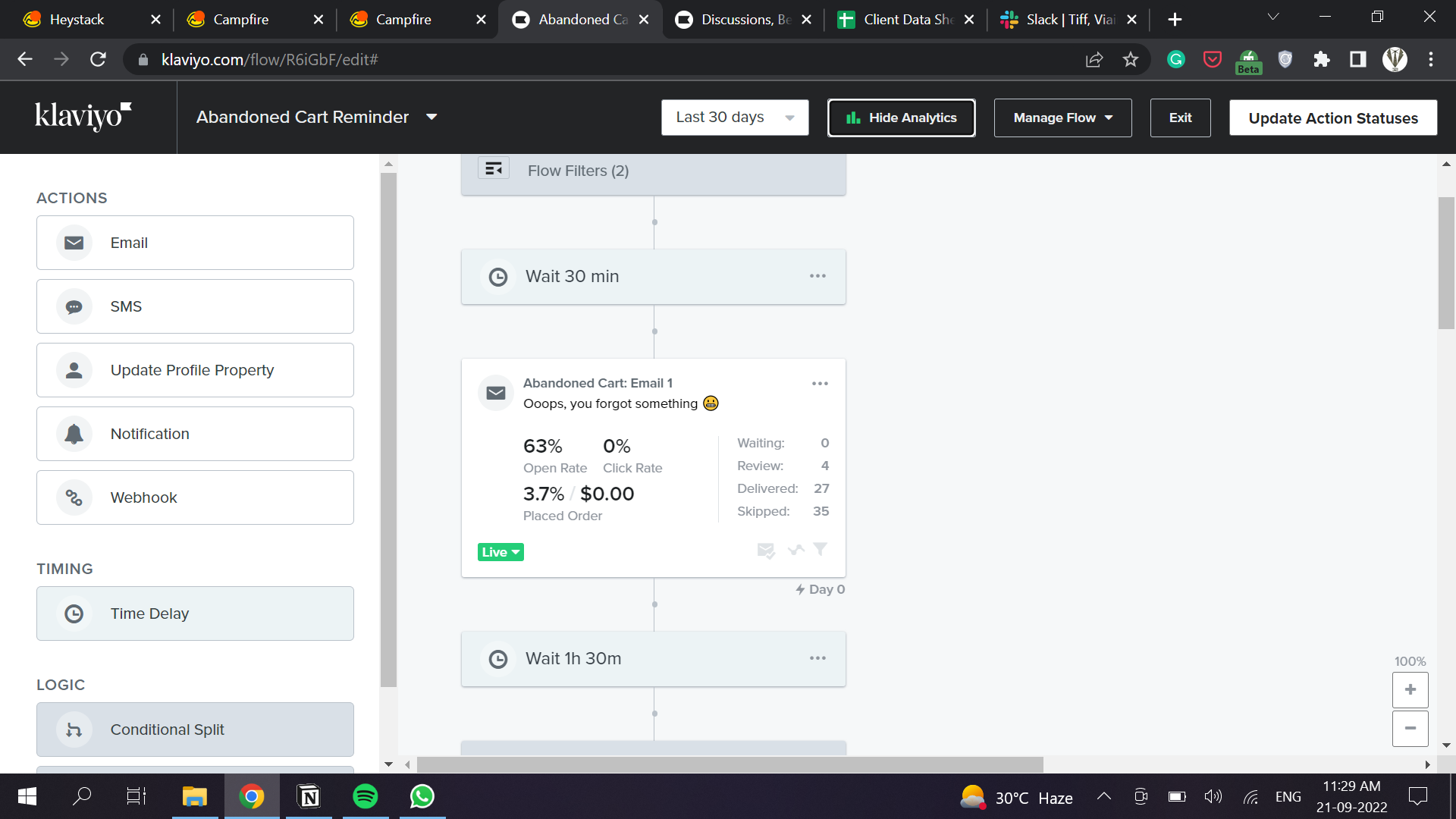 PS. Yes, the CTA links are correct
Best answer by Taylor Tarpley 21 September 2022, 22:35
View original