Hi, I've integrated Klaviyo to Shopify but can't seem to properly preview emails with dynamic content. There are no recent events for me to choose from, even when the integration appears to work fine, automated emails are still being sent now.
I'm trying to have the recently viewed item of a customer showing in the email, following this guide.
Help is most appreciated. Thank you.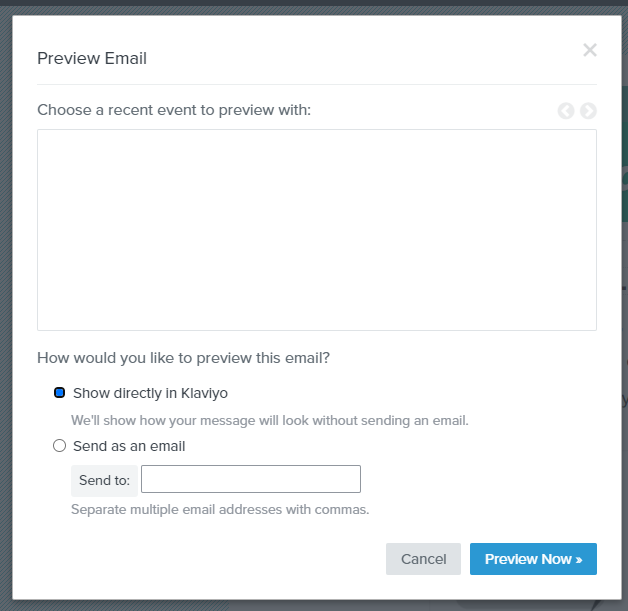 Best answer by Bobi N. 5 May 2021, 09:57
@kiffi 
If you just installed this to your website and you are sure that everything is set up correctly than the problem may be that no one viewed any product yet since this metric will only work for future viewed products and won't be able to look at who viewed products before it was installed. So try checking it in a day or so when you are sure someone viewed a product.
If still not working than I would make sure that the installation is correct. 
Also there is quick way to check if this is working yourself as explained in this article https://help.klaviyo.com/hc/en-us/articles/115005076767-Guide-to-Klaviyo-Web-Tracking#test-web-tracking4
View original