Hello everyone!
I have a problem in my abandonment flow (which I have recently updated, so I might have changed something!)
Once a customer abandons the cart, they get an email - a correct one. Then, after a few minutes to an hour, they get another email - now empty! Sometimes, the third email comes - also empty. Picture below.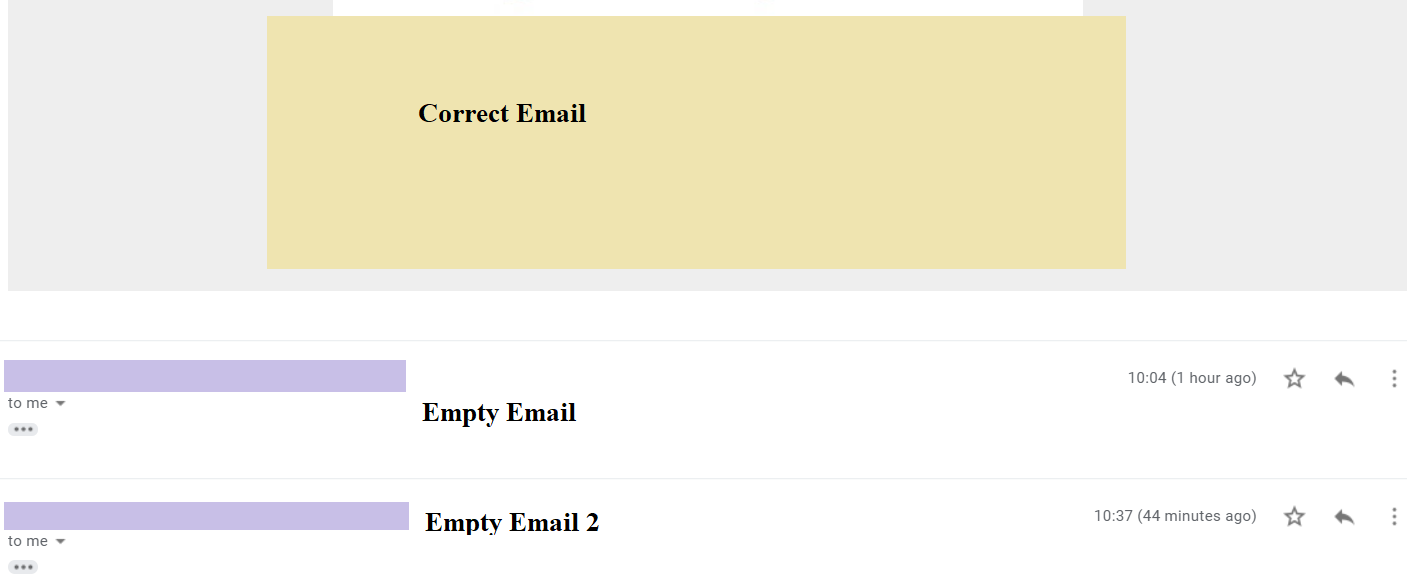 This does not happen to every customer, just a few.
I have no idea how to approach this. Any ideas? 
Thank you so much.
Best answer by david.to 29 April 2021, 19:52
Hello @piahorvat,
Thanks for contributing to the Community!
What you are experience is called "Gmail threading". This occurs when Gmail recognizes the same content from the same sender and subject line and will "Thread" the content and conversation together. If you click on the 3 little dots that are located under To me you will see the full email and its content.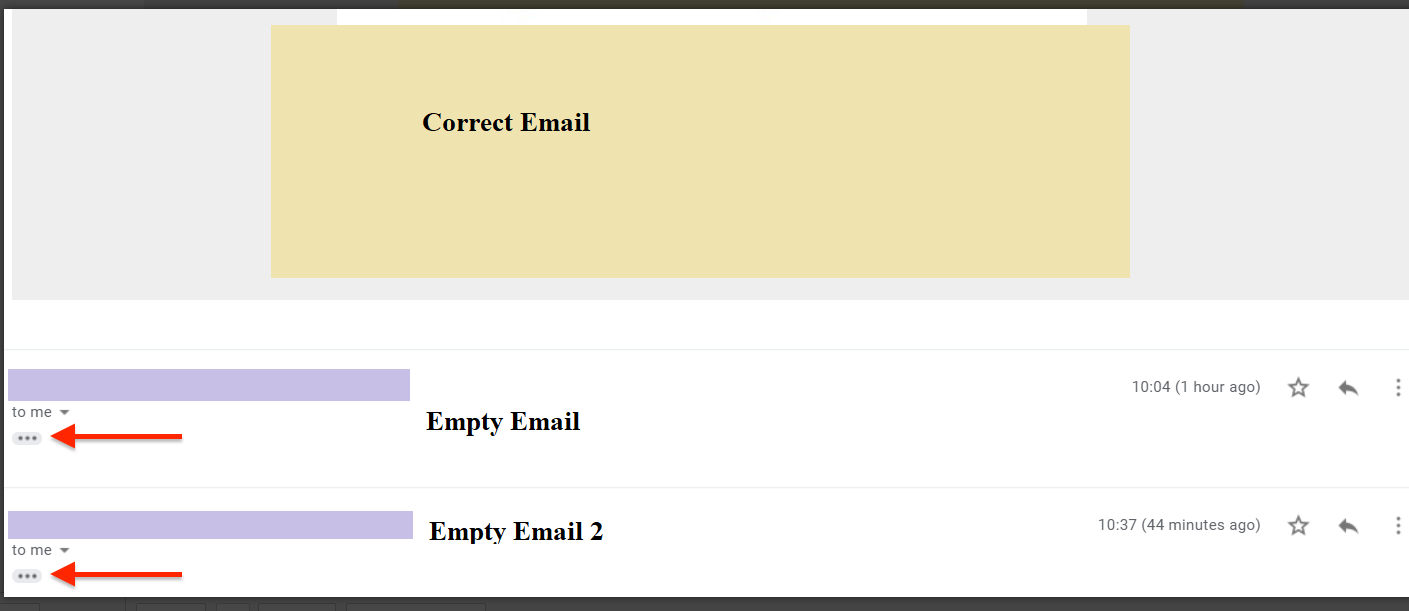 This Gmail feature can be disabled to display all emails every time by following the instructions here: https://support.cloudhq.net/how-to-turn-off-threaded-conversations-in-gmail/.
This subject has also been brought up in the following blog as well to learn more about it: https://gsuitetips.com/tips/gmail/gmail-conversation-view-like-it-or-loathe-it/
From your screenshot of the email sequence, it also appears that this customer received this Abandoned Cart email multiple times as they have triggered the Started Checkout metric multiple times. @Daniele_Caglio had also brought this up to the Community in the past as well which you can read up on below:
To summarize that thread though, since the Abandoned Cart is triggered by a metic; every time a customer records and triggers this metric, they would be queued up for the flow. This can happen if a customer abandons their cart multiple times within a short time frame such as going to the cart, browsing for more product, returning to the cart again, etc. To ease these customers from being queued up multiple times for this flow, you can add a flow filter of "Has not been in this flow, Skip anyone who has been in this flow in the last X-Timeframe". This would allow the customer to only be queued up once for this flow if they managed to trigger the Started Checkout event in quick succession of one another. 
Let us know how this goes!
-David
View original