Hi All, 
So, here's the scenario.  We have an abandoned cart flow with a filter to skip anyone who has placed an order since starting the flow.  
However, we have an update profile property at the beginning and at the end to mark that the subscriber is in that flow.  
Now, the question - If a subscriber enters the flow, places an order after the first email and is tagged as "InFlow", will they never complete the last action of setting the "InFlow" property to FALSE to signify they are not in the flow because of the filter?  If so, what's an alternate solution that doesn't involve adding conditional checks after each step?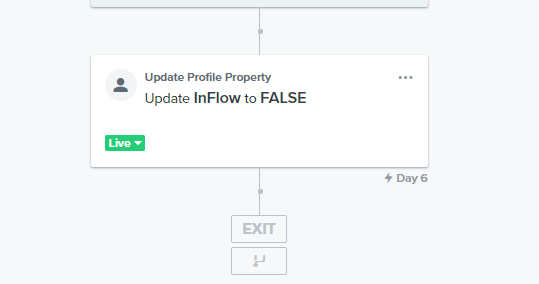 Thanks!