I am only recently new to Klaviyo and I have set up a 'Welcome' flow to automatically send to my subscribers.  This has been working in the past, but was brought to my attention today that no emails were going out to our recent subscribers.
I have checked that the flow is set to the right list (it is), my list is populating and I am receiving emails with every new subscription.  I have provided some screen shots to show what I have done.  The Welcome flow to the Newsletter list. The flow is live.
I am at a blank as to why our new customers aren't getting our welcome emails with our discount code, this is losing us sales so I would like to get it rectified ASAP.
Thank you in advance for your assistance.
Rhianna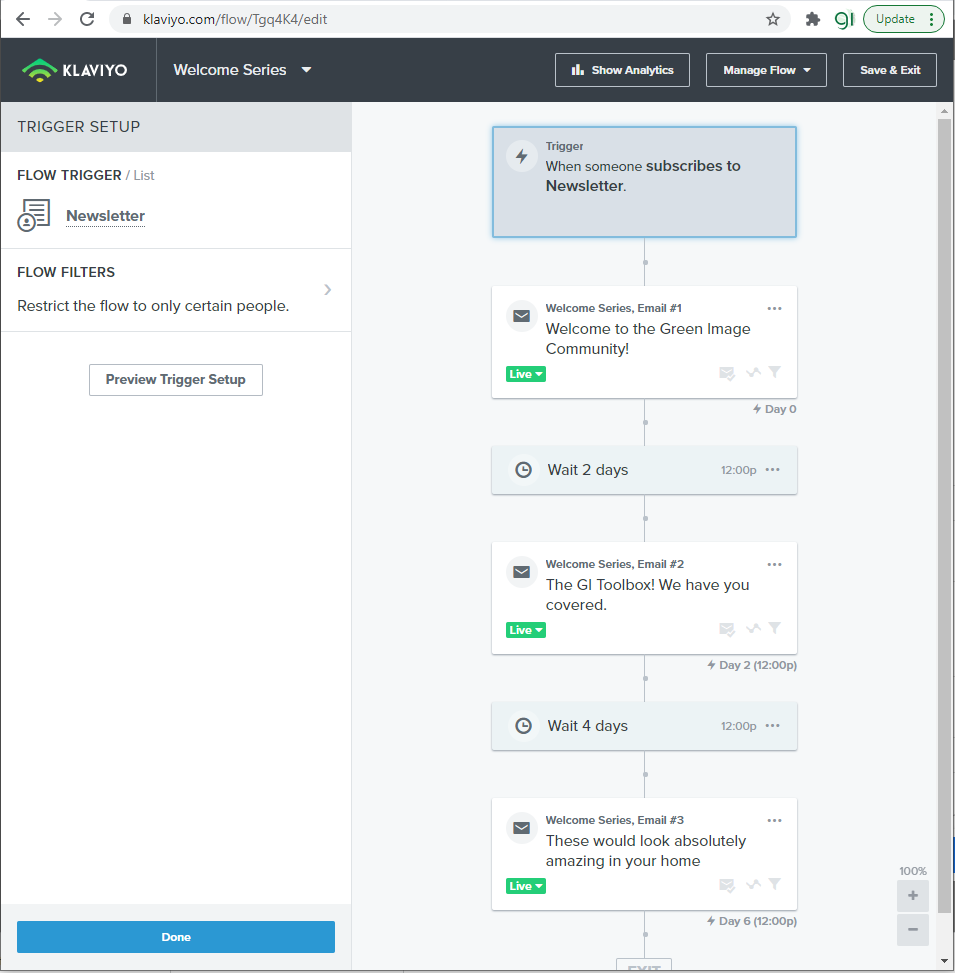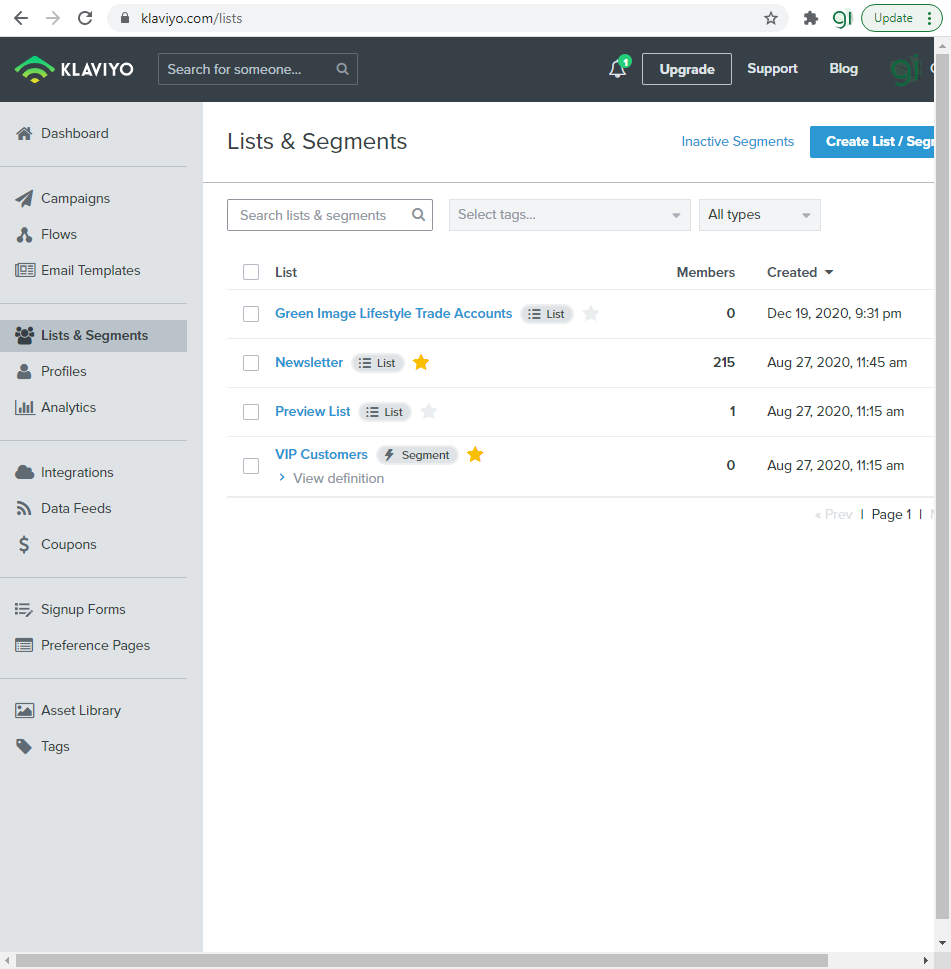 Best answer by retention 1 February 2021, 16:50
@GI Lifestyle Hi Rhianna - welcome to the community!  Can do you do a screenshot with your "Show Analytics" clicked (upper right hand of your Flow screen) here: 

I suspect you *may* be getting emails sent but some people aren't getting it because of the "Double Optin" setting is enabled, so some users who didn't confirm their email address, didn't get the "Welcome Series." But I want to see if in fact "no one is getting welcome emails" as you stated above.  
View original