Hi there,

I created a flow a few weeks ago and it was working perfectly until last week - it just stopped. I cannot figure out what the problem is :(

Anyone who places an order that includes our Female Facial product is to receive an email 30-minutes later with our 'Guide'. A customer must only ever receive this email once and not with every purchase.

The second image shows the Trigger which seems to the be problem… this particular did purchase the Female Facial product?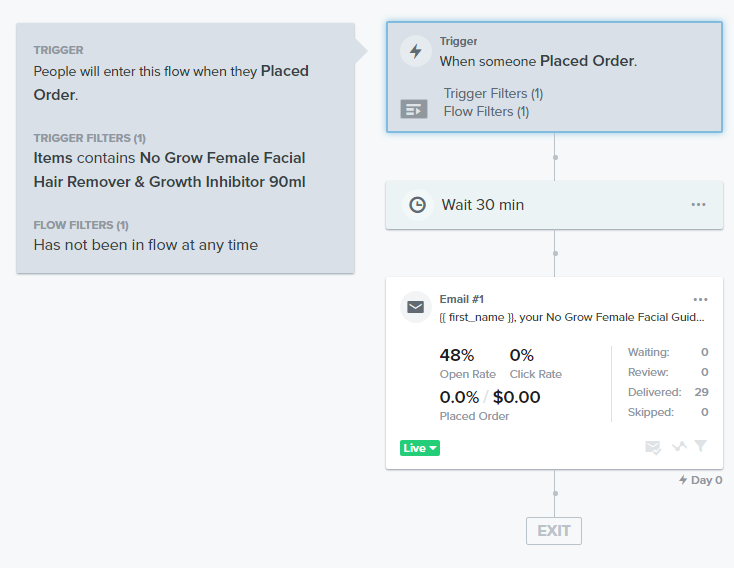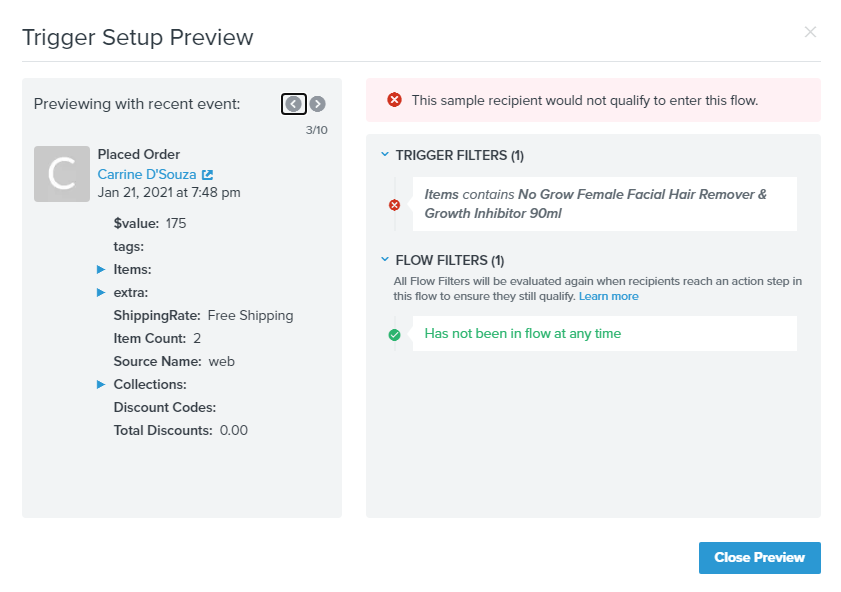 Best answer by Julia.LiMarzi 26 January 2021, 23:24
Hi @NoGrowAus, Thanks for joining the Community!
This is a bit difficult to say for sure, as the trigger preview screenshot doesn't have the "items" dropdown expanded, but I can offer a theory.
The Item name has changed or is slightly different.

If you recently renamed the item, or if this customer purchased the item in a different size (noting the "90ml" appended to the product name) then they may not qualify for the flow because the item in the trigger and the item in the event are not exact matches
One solve for this is to include all size or name variations as OR statements in the Trigger Filter. As long as they have the same instructions and you want them to receive the guide once regardless of size then the other filters can stay the same.
I hope this helps, otherwise please reply here with any additional context you may think of and we can keep working on it!
View original