Hi there,

I created a flow a few weeks ago and it was working perfectly until last week - it just stopped. I cannot figure out what the problem is :(

Anyone who places an order that includes our Female Facial product is to receive an email 30-minutes later with our 'Guide'. A customer must only ever receive this email once and not with every purchase.

The second image shows the Trigger which seems to the be problem… this particular did purchase the Female Facial product?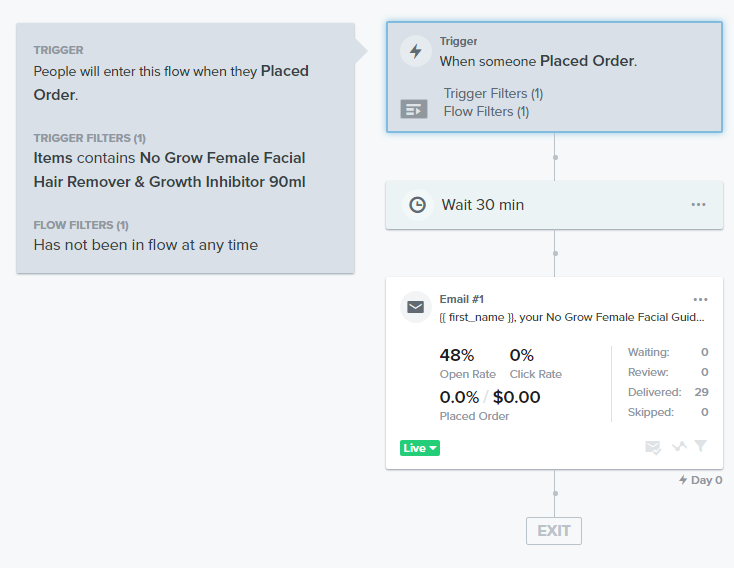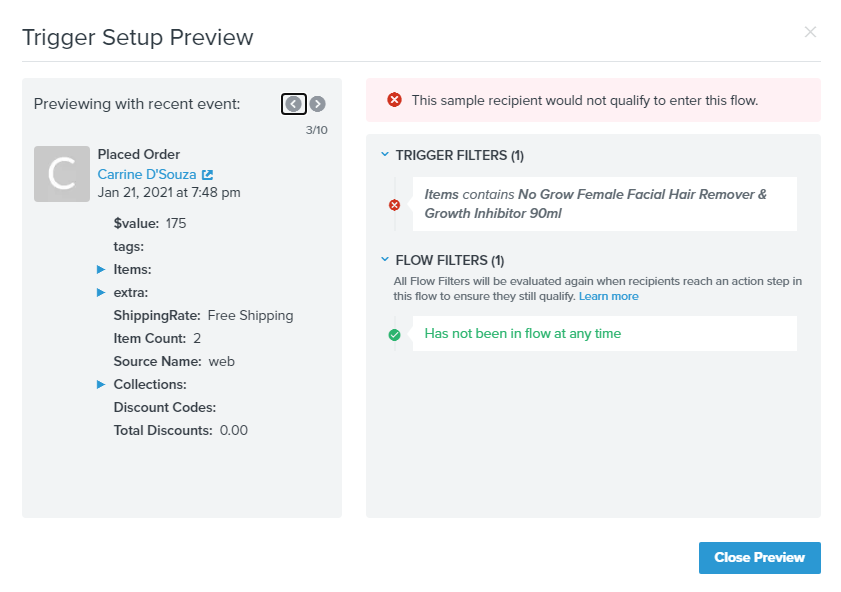 Best answer by Julia.LiMarzi 26 January 2021, 23:24
View original