We paid an expert to import Constant Contact and EZTexing into Klaviyo. Then he disappeared.

We have added Okendo for product reviews and it integrated with Klaviyo. We are told Okendo doesn't intigrate with Klaviyo on SMS/SMM and they use PostScript.
Can we not use Klaviyo for MSM/SMM if we are using Okendo for product reviews?
Best answer by caroline 11 March 2021, 18:41
Hi there,
You can leverage Klaviyo SMS with Okendo to send out SMS Review Requests. Below is an example flow. I've been in touch with your Okendo CSM and they have cloned this flow into your account. Someone from Okendo will be following up with you via email.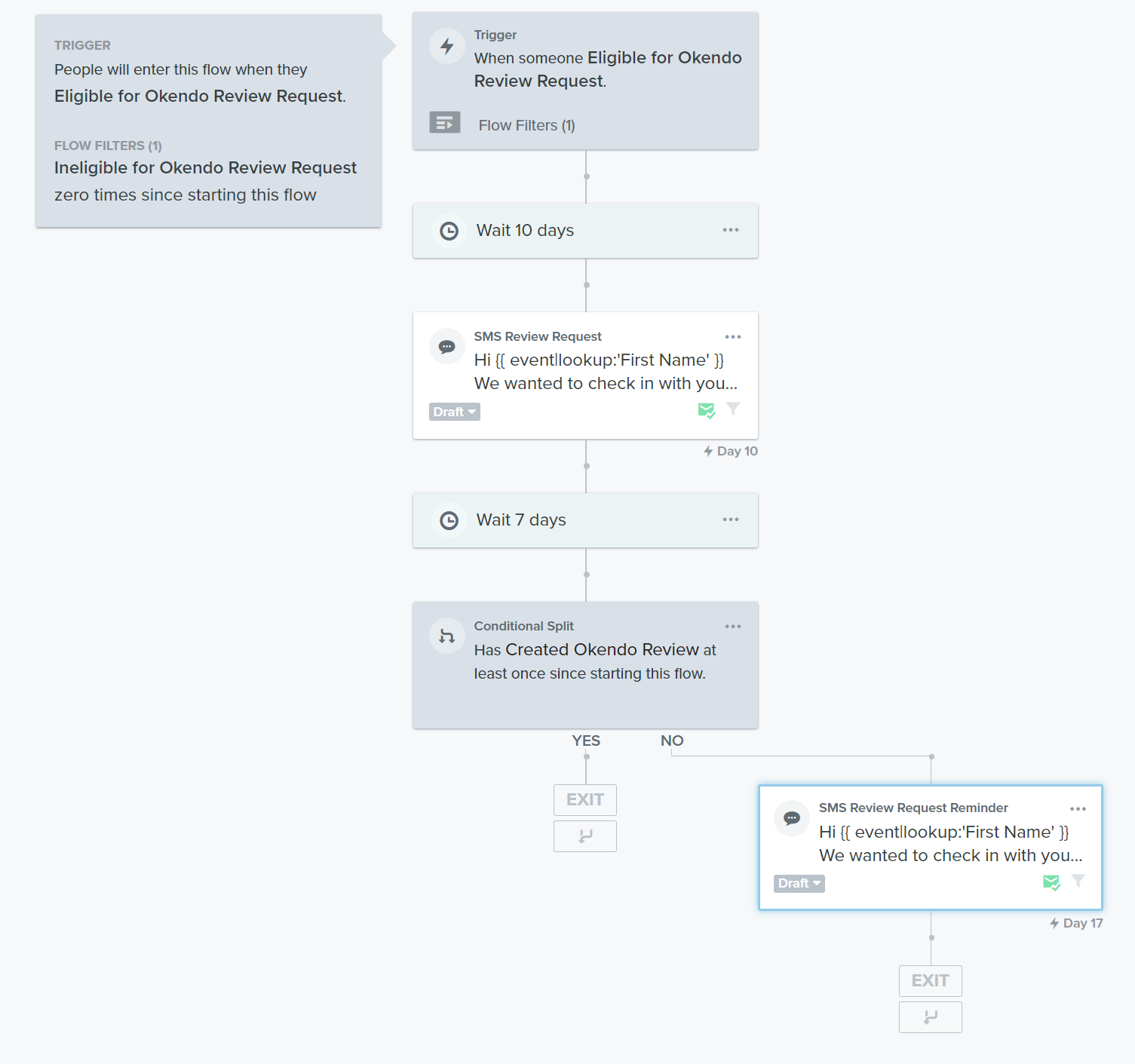 Best,
Caroline
View original