Trying to figure out why a png. is loading 100X the size. 
The image is loaded into a saved block, it's transparent, and it's a png. but for some reason, when I load the saved block in a new email inside of the flow I'm working on, the image loads to nearly 100X its size.
It also does this if I load it directly from my computer.
Any idea why?  Thanks!
Best answer by caroline 22 February 2021, 15:31
Hi there,
Actually, the easiest way to do this is just adjust the image width in the settings -- have you tried that?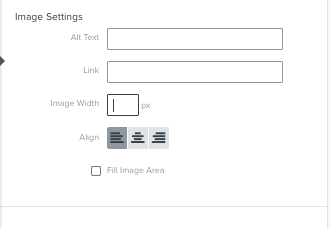 Best,
Caroline
View original