hey all - I'm having an issue formatting article images on mobile - screenshot attached. I've tried the "Fill Image Area" option within the block but that doesn't do much. 
Anyone have any specific solutions here or general guidelines on thumbnail images to optimize the mobile format? thanks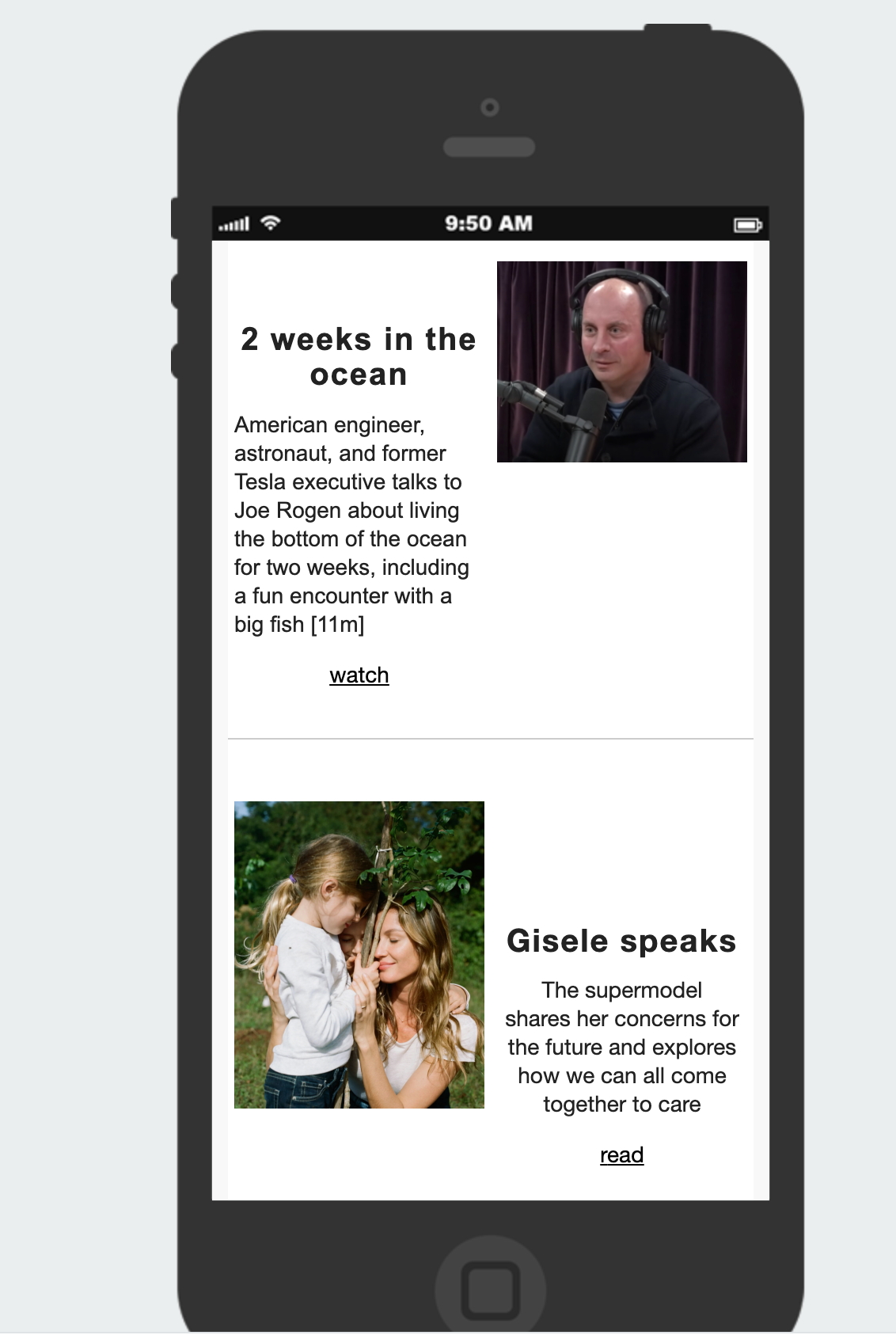 Best answer by Paul S 2 February 2021, 18:37
Hi @reedcfoster,
Have you seen our article on Optimize Your Emails for Mobile?
I would start by taking a look through that article if you haven't already, specifically with checking  to see if "Enable Optimizations" for Mobile is set to "Yes". If you're finding it is still not rendering the way you hope, feel free to follow up but hopefully that will do the trick. 
View original