Hi Community!
Hoping someone can help me out: I've created an Abandoned Cart flow (Added to Cart trigger) and I'm using the default email template that comes as part of that flow. 
Here is what is showing in the email template (after I added some styling):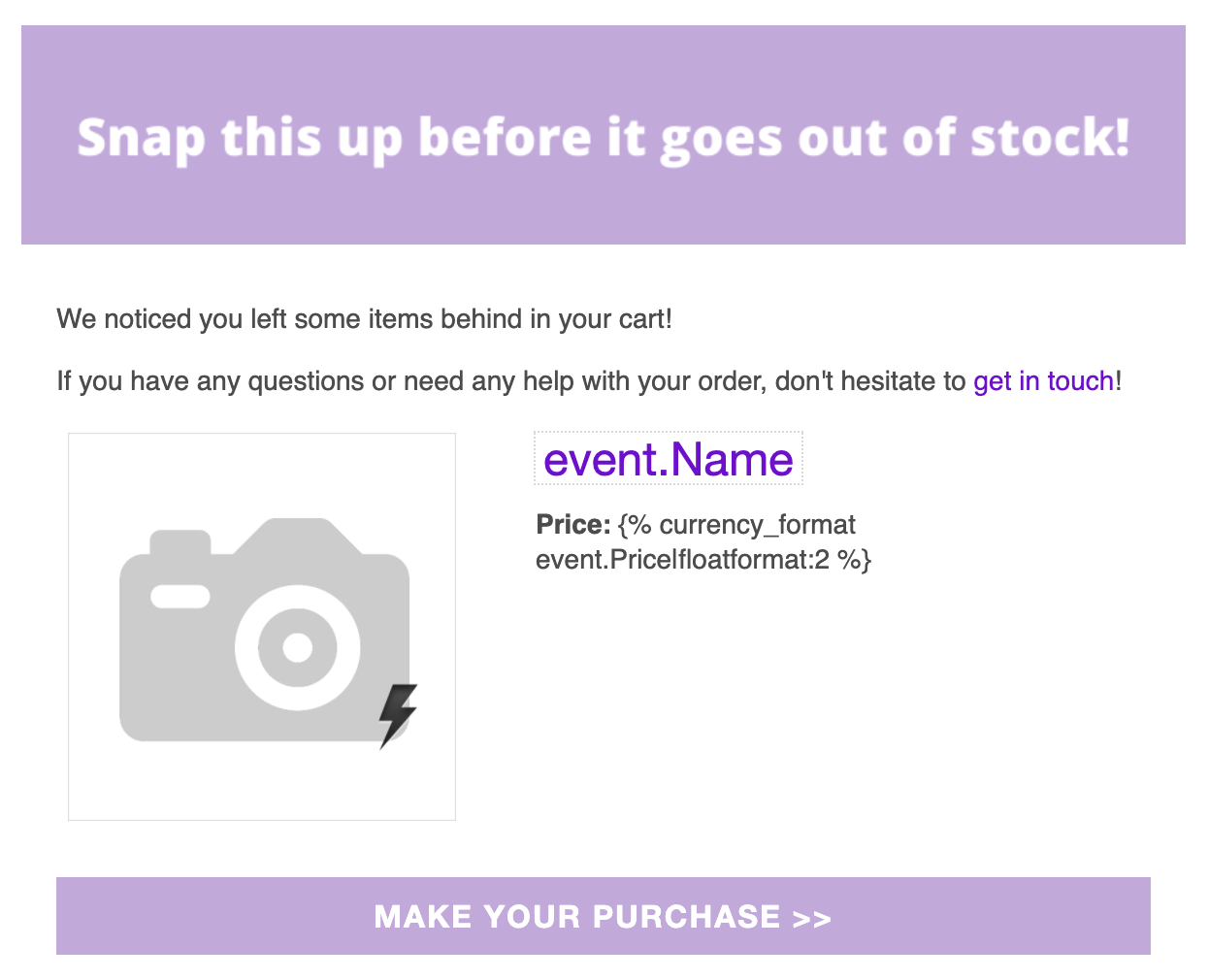 However, when I preview the email or send myself a test email, the price isn't showing up: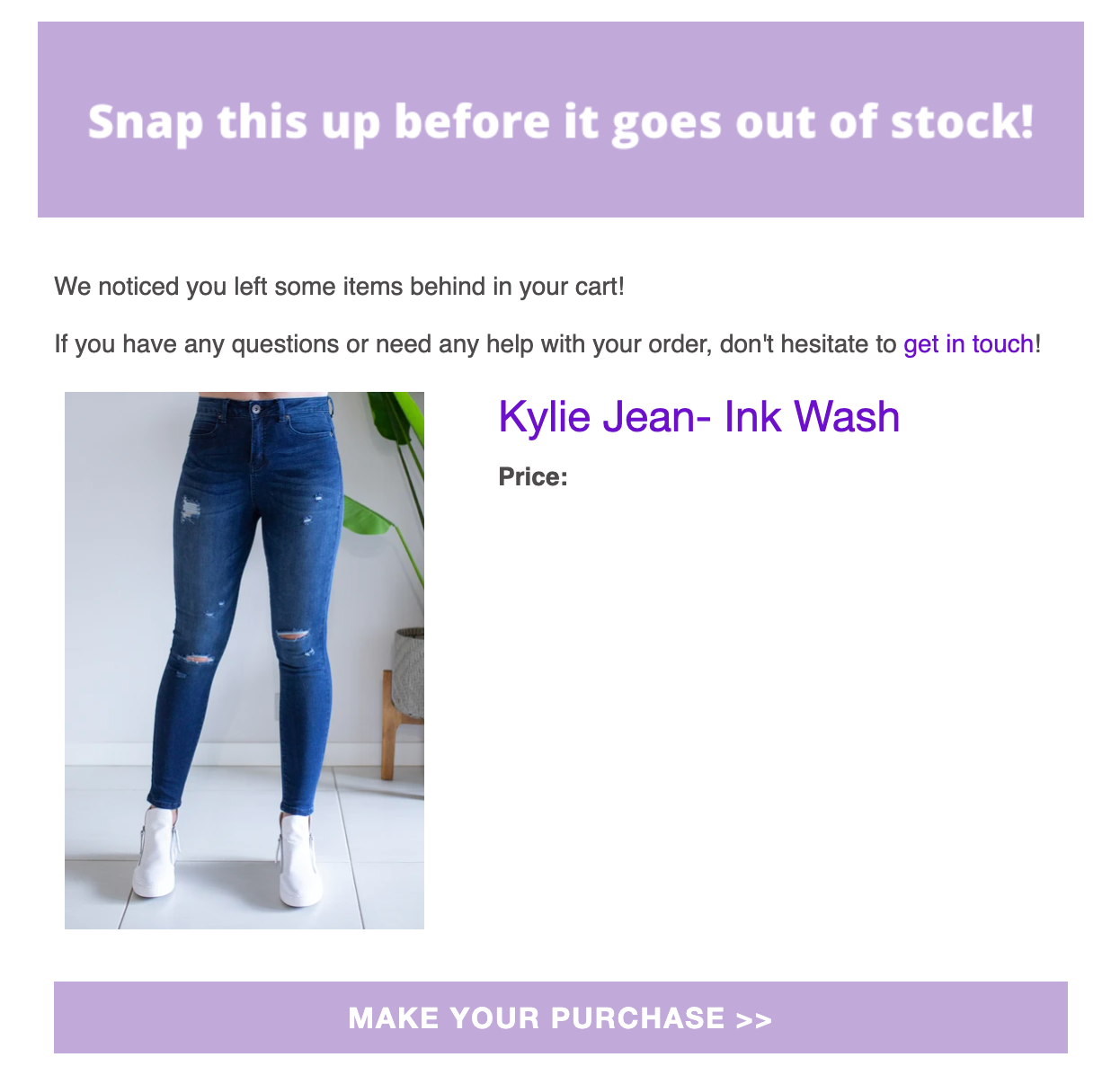 What should that merge field be in order to display the price?
thank you in advance for any help! 🙏
Adrian @ Nomia