We recently added the sms option to our website signup form, and I would like to add the phone number field to the Subscribe page for that list. Currently I don't see that as an option. The goal is to send social traffic strait to the Subscribe landing page url with the option to sign up for sms messaging. Any advice is appreciated!
Best answer by retention 17 March 2021, 19:59
@boxcar - Not sure if this solution works for you, but instead of sending to the Subscribe Page, you can create a new page on your site and embed a Klaviyo Signup Form with the proper SMS Consent Phone field like this: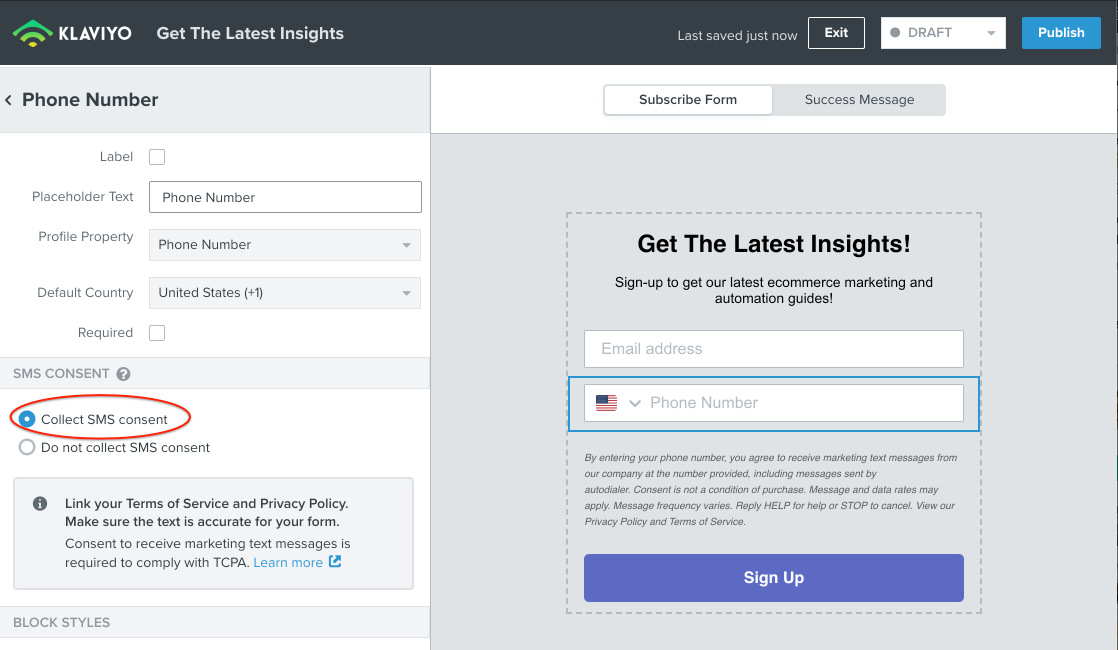 Here's an example page where I embedded that form:
https://www.retentioncommerce.com/subscribe-to-sms/
And, some Klaviyo Documentation for more info:
Hope this helps!
View original