Hi! 
I need to export a segment with order value propriety, number of order etc but when exporting, these parameters ("historic customer lifetime value", "historic number of orders"... ) do not appear. 
Does anyone have a solution? 
Thanks!
Best answer by Dov 12 April 2021, 15:52
Hi @audette,
Thank you for sharing your question with the Klaviyo Community and for clarifying your goal.
I am curious to understand why you are looking for a discrete custom property for this activity. 
I ask because we have the ability to segment on "Ordered Product Value" which will track the aggregate value for orders for any given user. For example you can create a segment like this: What somebody has done > Ordered Product Value > is at least 50 over all time. That segment will populate with recipients who have ordered at least $50 worth of goods over all time.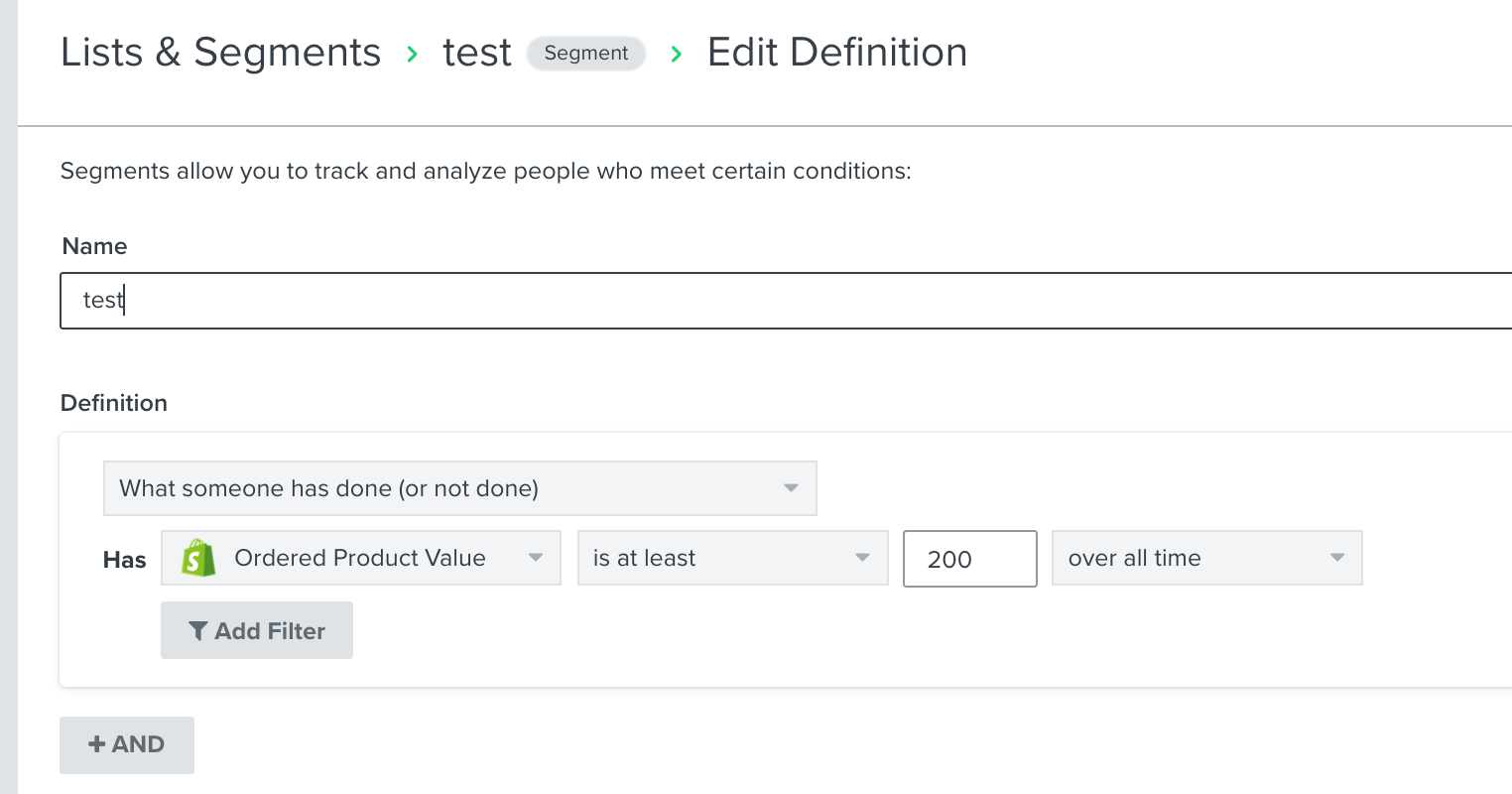 You can also use these same parameters to trigger a flow using a metric-triggered flow and a trigger filter $value > 50.
Thanks and have a great day.
View original