I am trying to do a full list clean, I have 35,000 active profiles, which need cleaned up desperately. 
I made an unengaged segment of: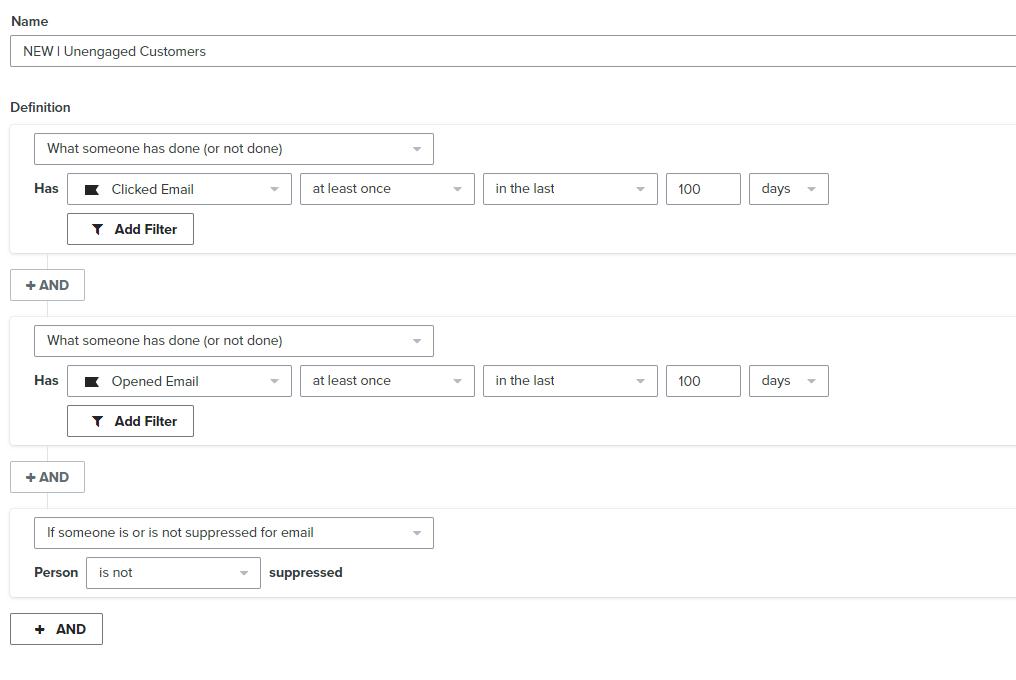 This only gave me 600 profiles- I don't know how to move them to the suppressed folder and I also don't know how to tackle the other thousands of names. 
Any Advice?
Best answer by JessFosnough 16 February 2023, 16:46
View original