Hi,
I'm a new user and for some reason my lists and segments are not updating automatically. For my segments, I have to update manually for it to reflect the right number of subscribers. I only have 1 list named "All Subscribers on Shopify" but it currently has 0 members. I created a test segment to capture everyone on my profile and it updates to the correct number of members but I have to do it manually. The list; however, just doesn't seem to capture the members in the profile. I also tried it with a dummy email account. I subscribed using shopify's newsletter form and the form I created in Klaviyo and for both forms, the list doesn't seem to capture it. I've also turned double opt in off and on for both shopify and Klaviyo.
Any help would be appreciated.
Thanks,
Best answer by Dov 30 April 2021, 15:39
Hi @tynify,
First, welcome to Klaviyo! And thank you for sharing your questions with the Klaviyo Community.
We try our best to process all segmentation requests in real-time; meaning, your segment should update immediately after a customer takes an action that qualifies them based on the definition you created (e.g., placing an order or opening an email). In some cases, a high volume of segmentation requests across our customer-base can cause delays and the following wait times are expected:
If you're manually updating a segment, it can take up to 15 minutes to process.
If you're monitoring a segment, updates can take up to 1 hour.
There are two notable exceptions to the above:
Segments that rely on relative time conditions (Dynamic segments that are based on relative time conditions update every 24 hours)
Segments that rely on all negative conditions
We have a couple of examples of those exceptions in our article on how segments update.
With respect to the list add, there could be a couple of things happening.
First, I would ensure that you are directing the Shopify sign-ups to a list. You can verify this by navigating to Integrations > Shopify under Collect Subscribers. The list in question needs to be selected here: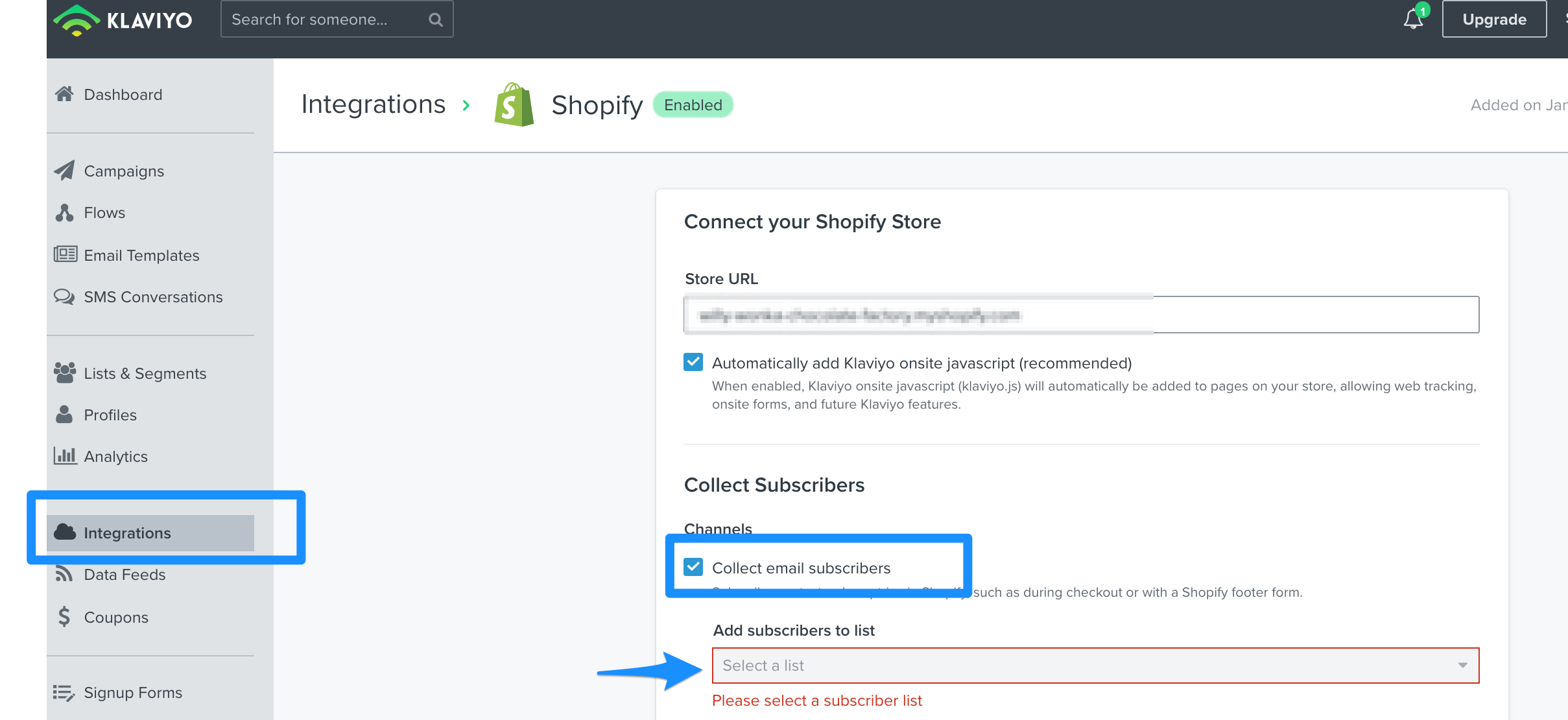 Also, if you are using a Shopify 3rd party theme, your theme's default signup forms must also apply the Newsletter tag to new subscribers in order for Klaviyo to automatically sync these subscribers to a Klaviyo list. You'll want to integrate it to Klaviyo by following this guide. The hidden input tag, <input type="hidden" name="contact[tags]" value="newsletter"> should live within your form's input group. If this has been done correctly, those filling your Shopify form should have Newsletter under the Shopify Tags custom property on the user profile.
Shopify opt-in settings wouldn't come into play in Klaviyo. As a next step, I recommend testing with a net-new email address after turning off double opt-in within the list settings. If you're still not seeing people added to the list, I recommend testing from a separate IP address. If you're able to add the user from a separate IP, this indicates an IP block that we will have to manually unblock for you. Please do reply if this is the case and I can assist with this.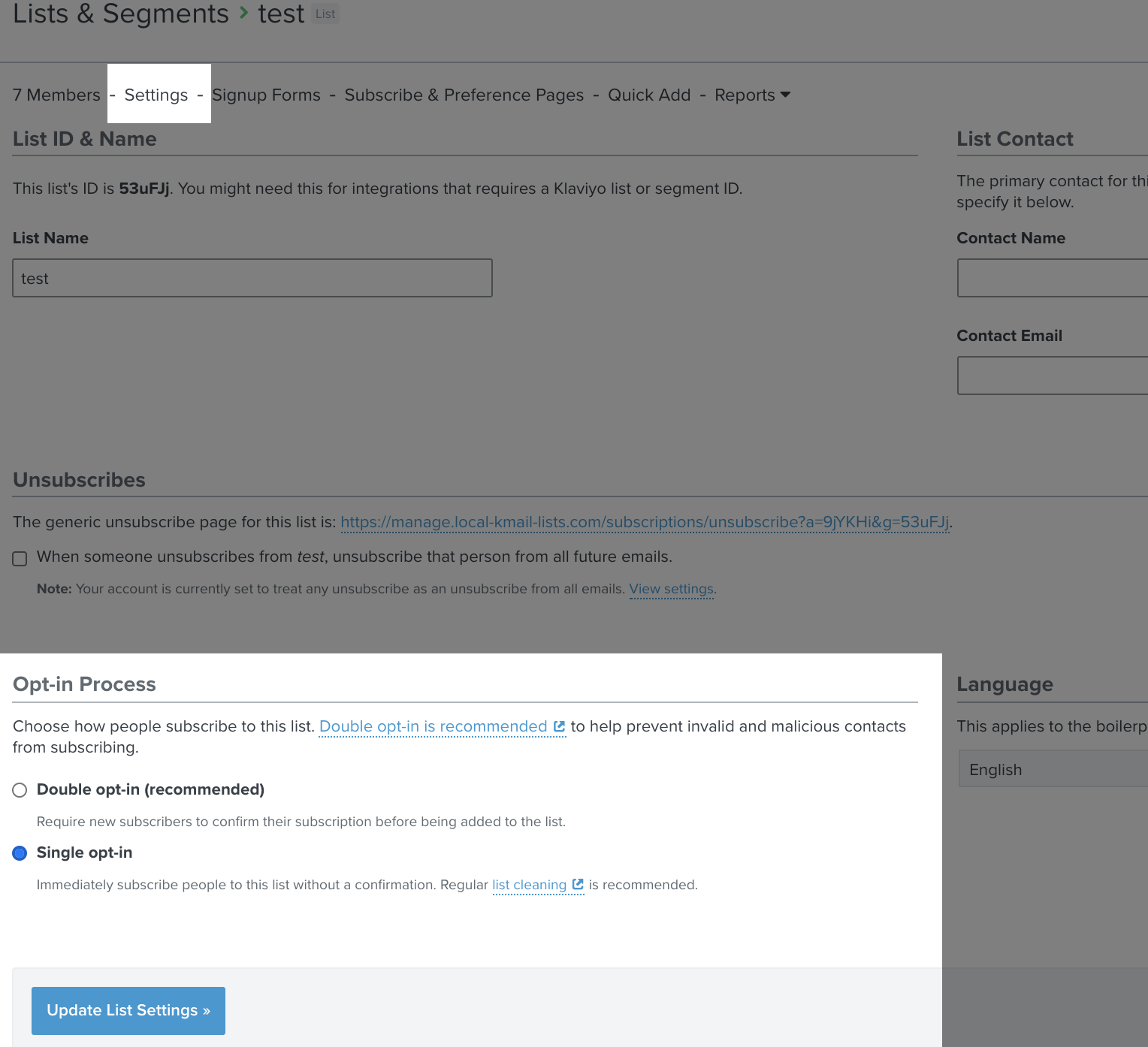 Thanks and have a great day.
View original