Hello,
I'm on Shopify, and have disabled their double opt in. I am using my theme's newsletter sign up form.
When testing email newsletter signs ups, I am getting 2 - 3 emails from Klaviyo. Strangely, from names aren't all the same. You can see bdelow - they were sent at the same time.
How can I ensure customers only receive 1 email?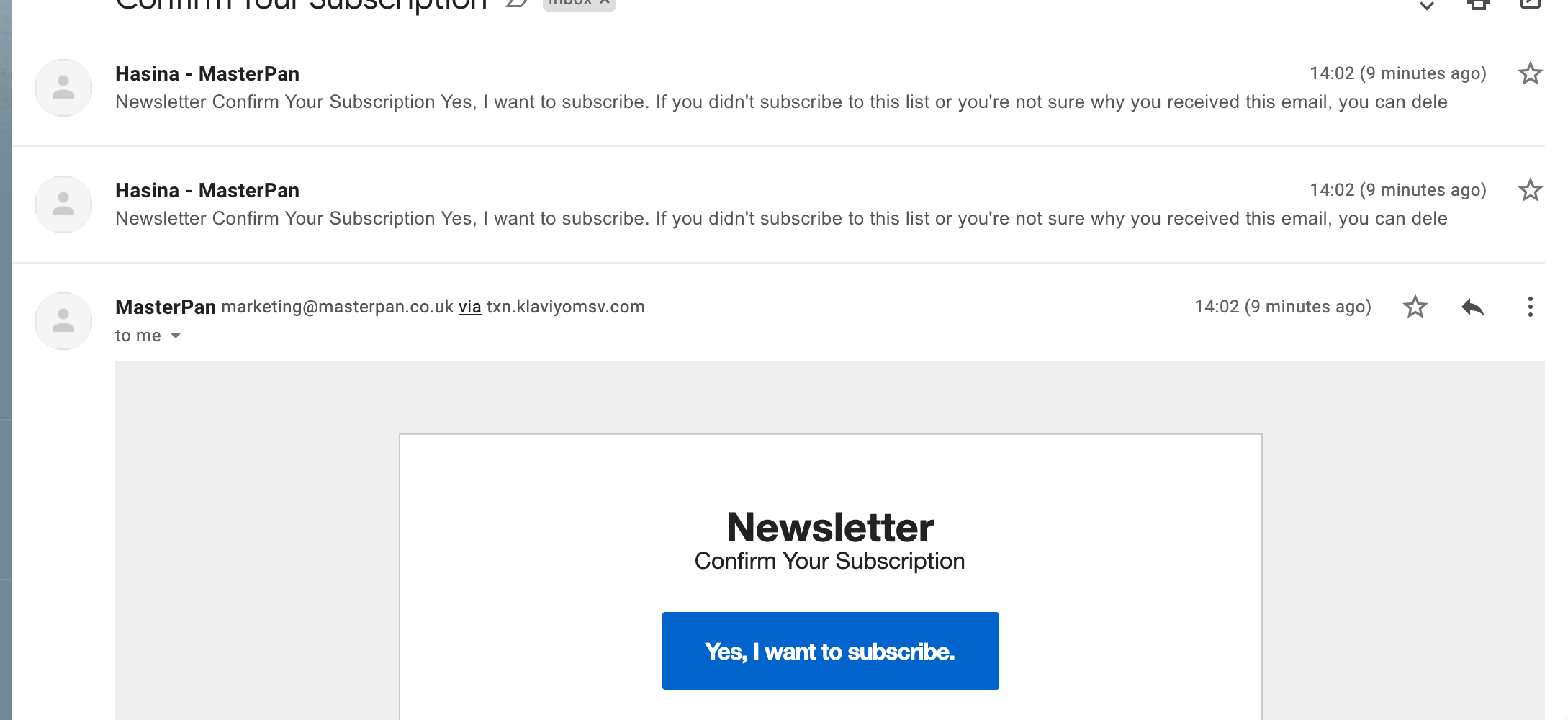 Thank you
Best answer by caroline 8 January 2021, 19:34
Hi there,
I touched base with our team and it looks like you've opened a ticket about this issue. The quadruplicated opt-in emails are a result of multiple JS snippets on your site that reference multiple Klaviyo accounts. Our Product Expert team will help you get this sorted out.
Best,
Caroline
View original