Hello,
I have created a second stage to my email sign up form, requesting new subscriber select their interests using multi-check boxes. The intention is for me to be able to segment based on interests, i.e. whether someone wants to receive our Showroom stock updates or just our Newsletter. 
I have trialled the form myself, selecting two of the five options from the list to outline that I want 'Showroom Updates' and 'Newsletter'. However, when segmenting by just Showroom Updates, my personally data doesn't form in the list. I only appear in the interest group containing both. 
How can I ensure that if subscribers select multiple boxes, they will appear in individual segments? DO I have to set the segment preference as 'contains' rather than 'equals"?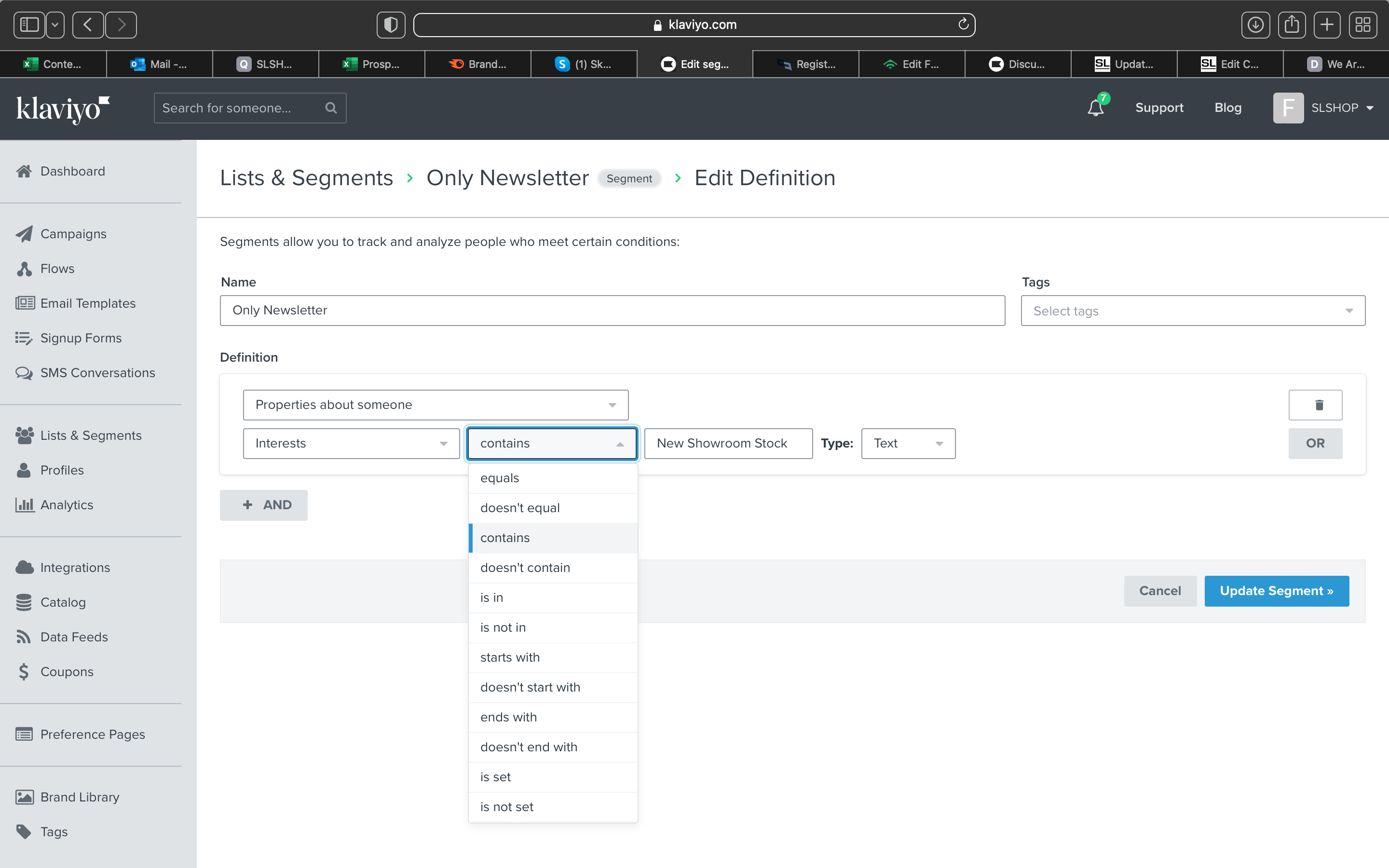 Thanks for your help everyone!