Hello, 
I am a shopify store owner currently using mailchimp and migrating over to Klavyio. 
I have a sign up embed and pop up on my website which offers 10% off to new subscribers. 
I would like people who sign up via these forms to enter my welcome series flow which gives them 10% off and be added to my newsletter list. 
However, I don't want people who opt-in to the newsletter at checkout to trigger this welcome flow. Instead I will want them to trigger a post-purchase flow. 
I do want both sets of people (whether they signed up for 10% or they opted-in at checkout) to be added to my 'all newsletter' list. 
Please can someone help by explaining to me how to do this? 
Many thanks in advance, 
Claire 
Best answer by retention 11 March 2021, 17:06
@CLAIRESANKEY1 - Hi Claire, welcome to the community!
There's a few ways to do this, but I'll give you the simplest approach:
First, I'll assume your "Welcome Series Flow" is a "List Triggered" Flow from your "all newsletter" List. Then, In your "Welcome Series Flow" - set a "Flow Filter" to exclude any who have "Placed Order" like this: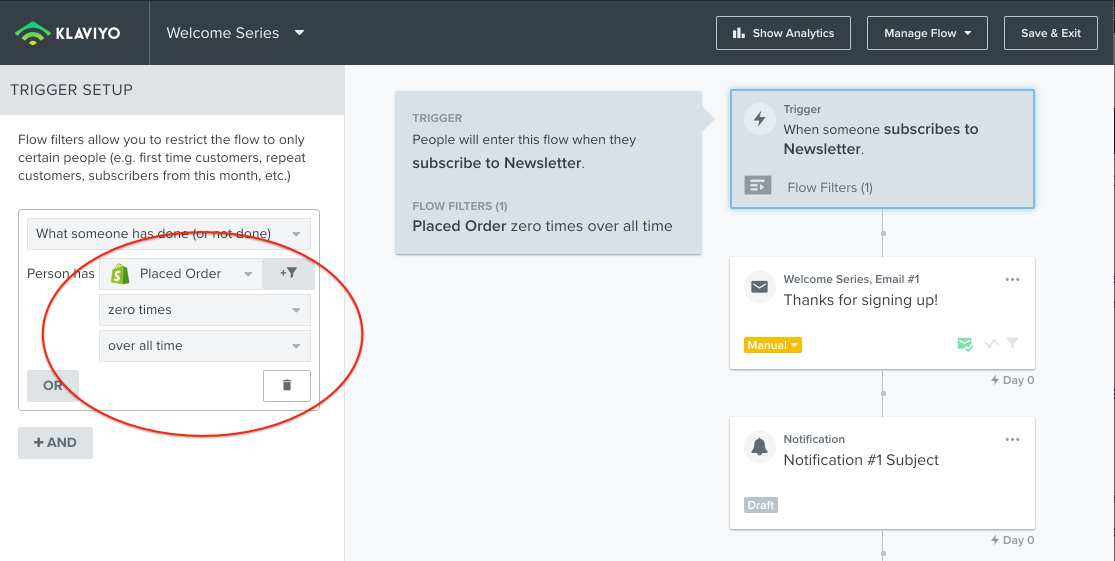 This will ensure that anyone that makes a purchase, will not enter the Welcome Series even though they are added to your "all newsletter" List.   
You can click on the "Preview Trigger Setup" to double check your Flow Filter rules.  This one should be pretty simple, but it's good to be able to verify your Filter rules by going through a few "live" samples to see what would happen. 
You should see something like this: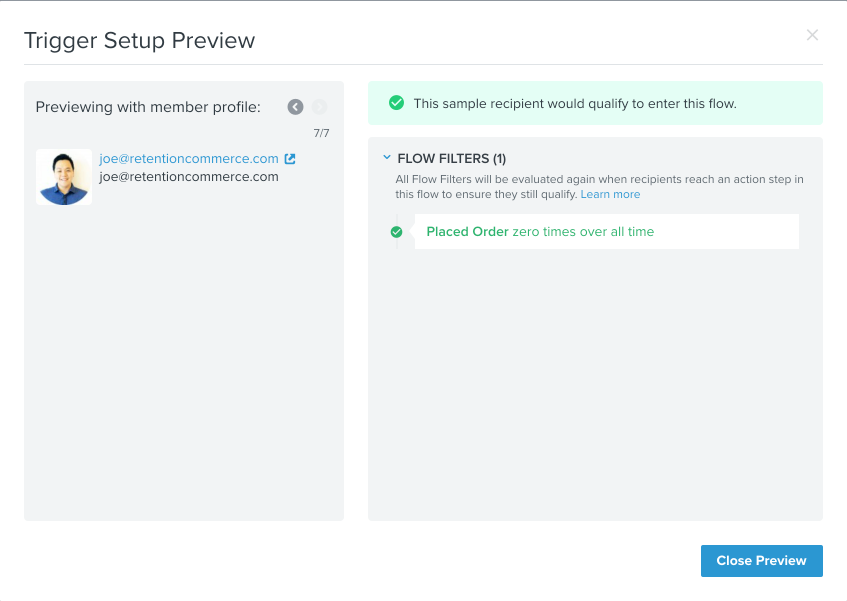 For customers who made a purchase, simply create a "Post Purchase" Flow based on the Metric Trigger "Placed Order" (or "Fulfilled") and that Flow will trigger every time someone makes a purchase.  Here's some documentation on setting that up:
Hope this helps!
View original