Maybe it's the holidays or maybe you have a big product launch coming up! Either way, this is a use case where you'll likely need to target multiple lists and segments with the same email. 
Klaviyo will not send the email more than once. Your campaign will know that is someone on more than one of the lists/segments included, and ensure that they only get the email one time! 
To include multiple lists or segments within the same campaign, use the Send to dropdown under the Recipients section of the campaign builder and select your audiences.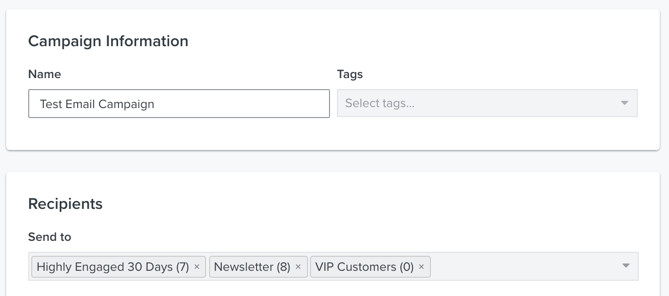 Pro tip - you can search for your lists or segments by typing in their names or scroll through the dropdown until you find the ones you're looking to target. Happy sending!