Hi
I am sure this is simple but can't figure out how to do it. I am building a waiting list for a new product and at the end of the launch phase I will send a closing email. In this email I want to have a button offering users to opportunity to sign up to my normal newsletter list, when they click on it they will be automatically moved to this list ready to trigger additional flows How would i do this?
Thanks
Andy
Best answer by Dov 22 June 2021, 16:26
Hi Andy,
Thanks for sharing your question with the Klaviyo Community.
Each list has its own unique subscribe page URL. If you include this URL in your button, that will link users to the subscribe page for this list where they can enter their emails. Note that by default, double opt-in will be enabled for the list, meaning they will have to confirm their subscription before being added to the list. However, you can disable this through the list settings. 
You can also edit the subscribe page for the list from this page. You can access the subscribe page for a list by clicking on Lists & Segments > "List Name" > Subscribe & Preference Pages > Subscribe  Here is an example with the Newsletter list: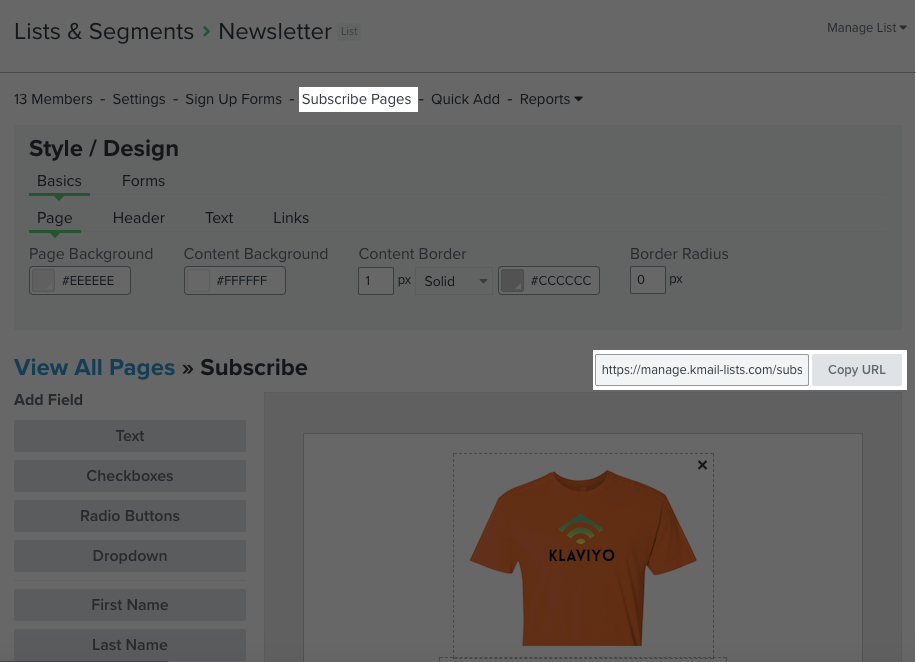 Thanks for being a member of our Community =]
View original