Hello. I synced sign ups from Privy to Klaviyo and it STILL won't upload. It's really stressing me out because I really want to send an email out and its saying I have zero signups. What should I do? 
Best answer by cassy.lee 17 November 2020, 00:16
Hi @Aziza001 - thanks for being a part of our Klaviyo Community and for sharing this question on Privy and signup forms. I'm sorry to hear that you're experiencing some difficulties with it! 

I know you already said you did a sync with signups from Privy to Klaviyo - were you also able to set up some of the automation rules? 
 
To add an automation rule to a campaign so that the collected contacts sync to Klaviyo:
Navigate to Convert from Privy
Select the campaign you'd like to sync and navigate to the Follow-up step of the campaign builder. The selected campaign must include a form to sync contacts. 
Click the Sync signups button, select Klaviyo from the dropdown menu, configure the presented options, and Save. 
Please note that Privy contacts can only sync to Klaviyo lists. Contacts cannot sync to Klaviyo segments.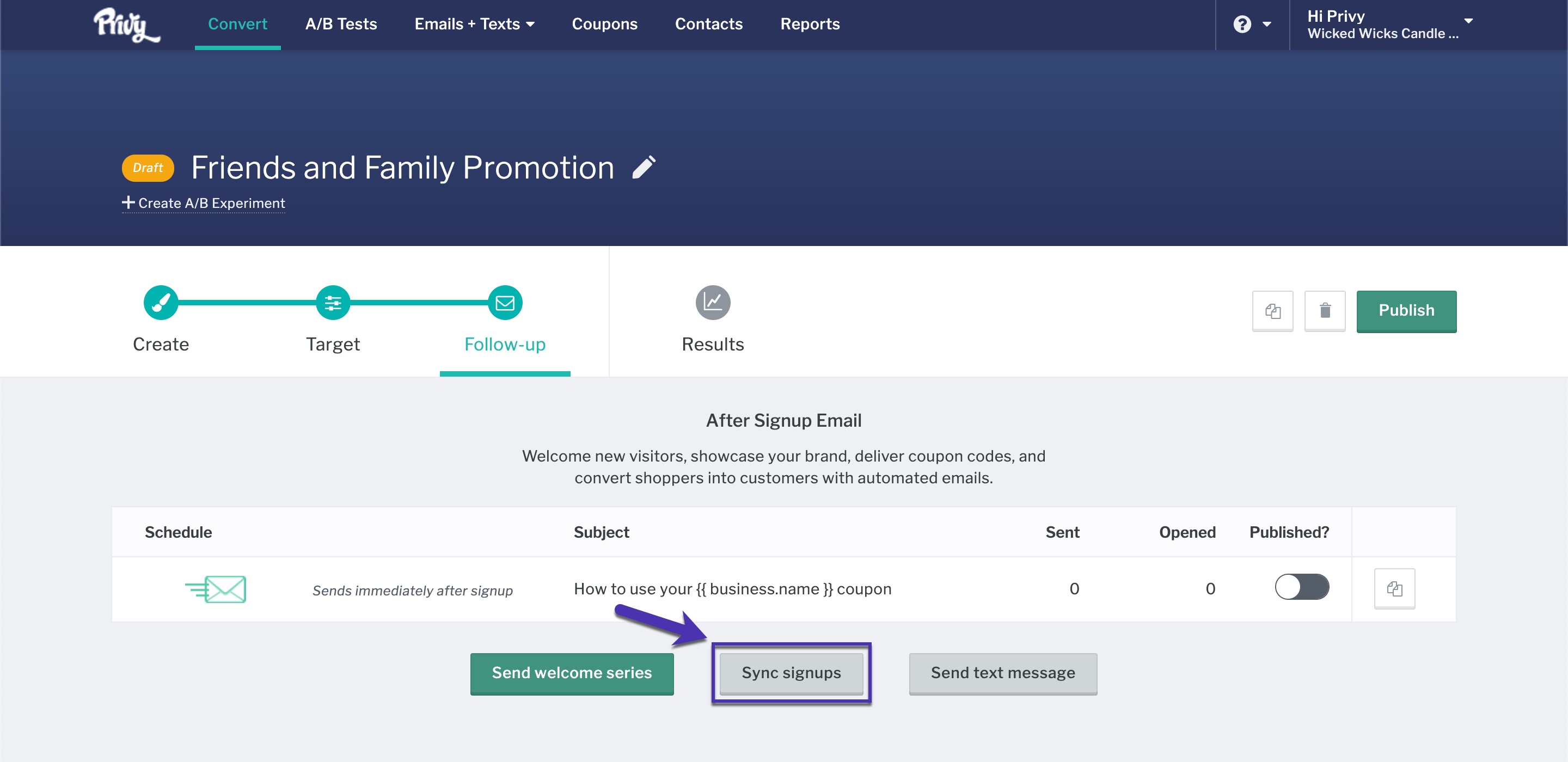 You can find the step by step guide to this on Privy's website with this link. 
Additionally, they have provided this guide for more information on automation rules and how to troubleshoot common sync issues. 

Hope that's helpful! 
-Cass.
View original