I am trying to consolidate multiple lists into one main list and then clean the list so I'm only sending to people who are interested in my emails. 

Currently, I've created a segment of all my lists and then converted that segment into a list. 

Now I'm trying to create a Sunset Segment to remove subscribers who are unengaged. 

In the Klaviyo instructions to do this it wants me to select people that have been on the list more than 90 days. But since I just created this segment and turned it into a list I'm concerned that it's going to look at these people as being on the list less than 90 days (even though they've actually been on my email list for more than 90 days in most cases).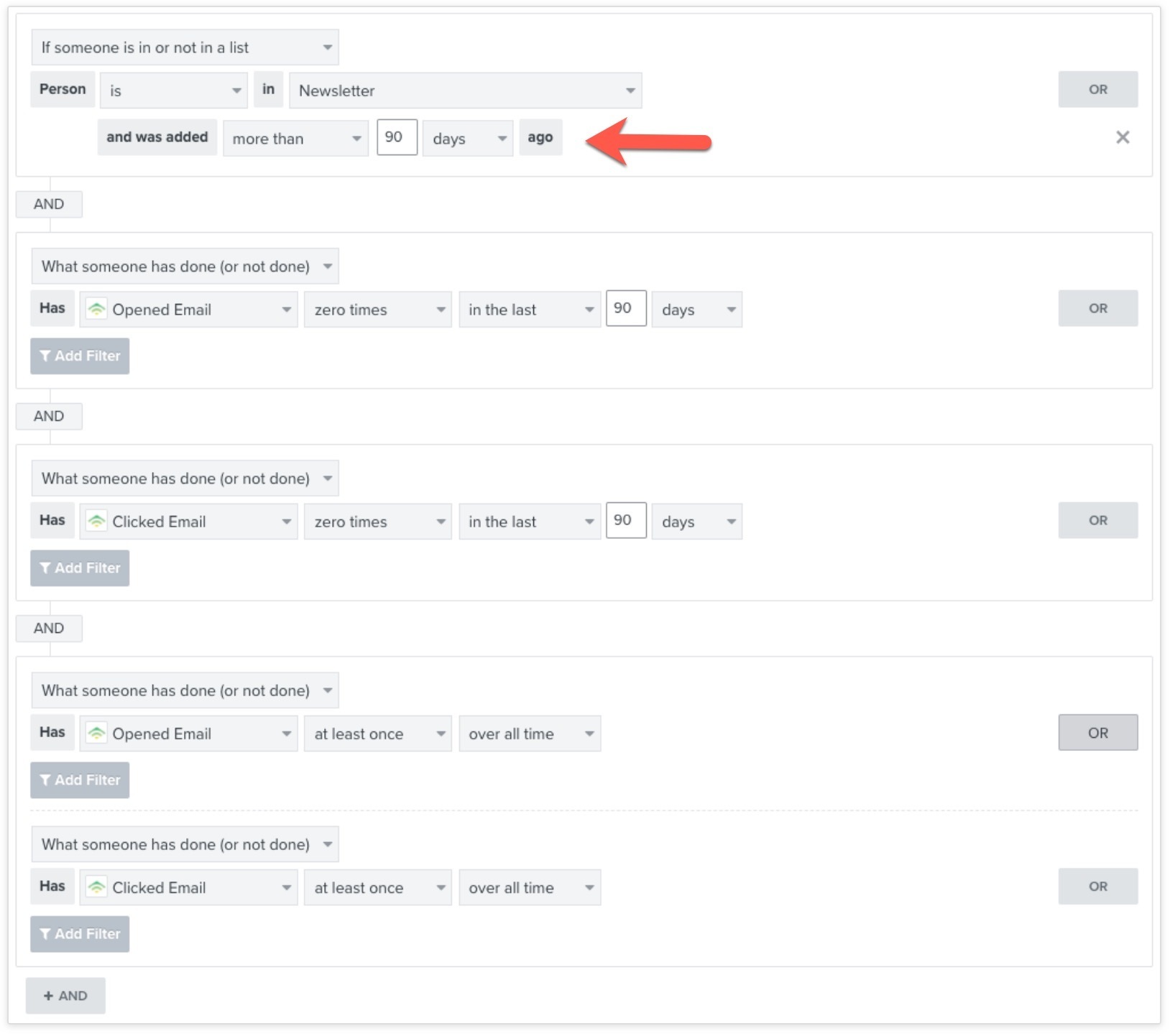 What's the best way to identify unengaged subscribers when I just consolidated all of my lists into one large main list?

Any ideas or insights would be much appreciated!