Hello Community,
As a Community, we're devoted to the continual improvement of our platform and Community experience for all our users. Because of the feedback we received in the last year from members, we were able to: 
improve our Academy courses including developing our Getting Started with SMS course 

launch our new API in part because of the members who beta tested

enhance our reporting capabilities based on an attribution study conducted
…just to name a few
To further support our initiative of peer learning, we're introducing our private Superuser Community group. 
What is this group?
This invite-only private group is for members who have demonstrated a dedication to collaboration and peer learning. Members of the group can further enjoy the following benefits:
Opportunities to test beta features and share their feedback

Invitations to Klaviyo hosted networking opportunities
All on top of the existing Klaviyo Community benefits: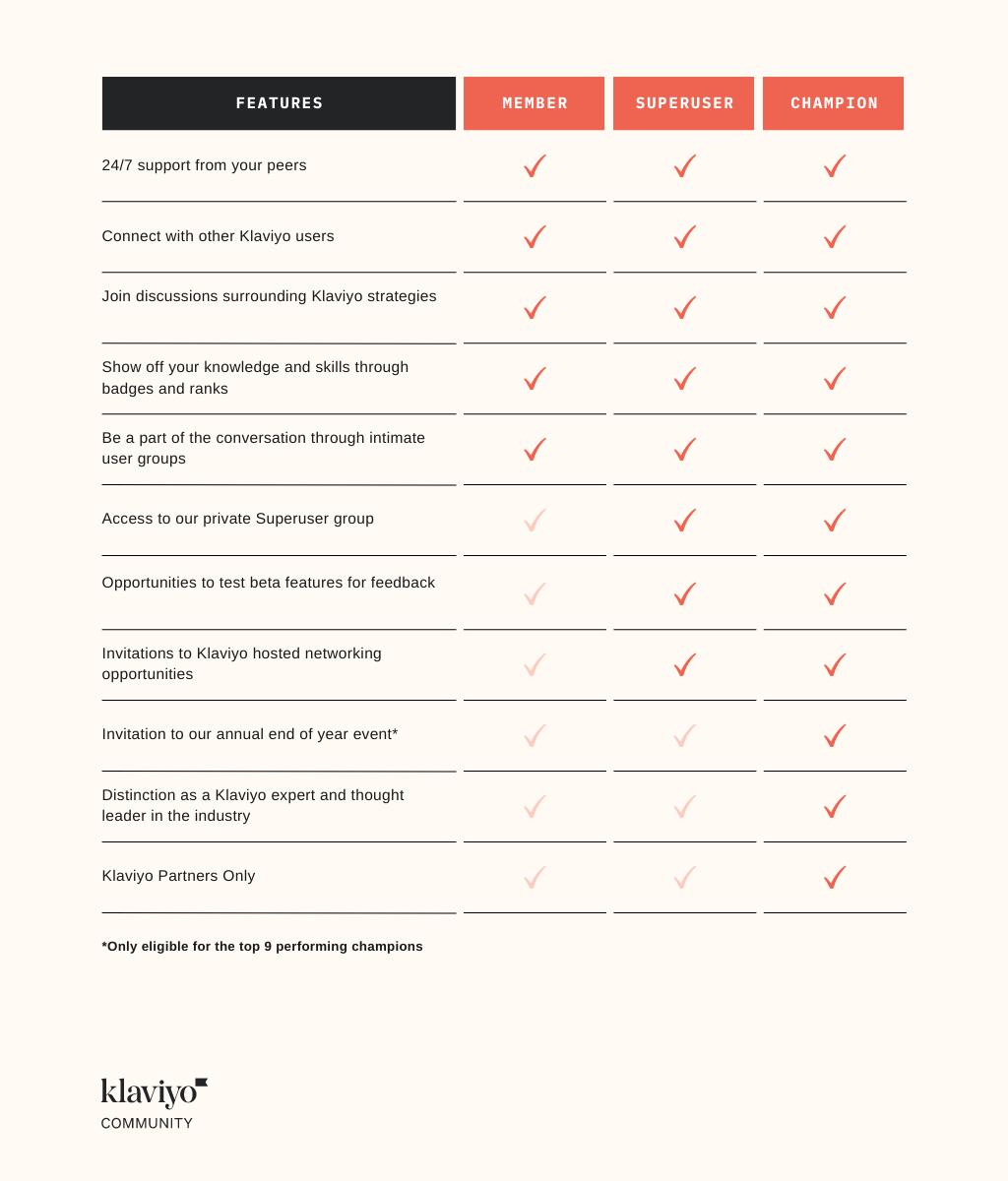 How can I join the group?
Joining is simple! To qualify, jump into the conversation by posting or commenting on at least 15 topics or providing 5 best answers to help other members during each quarter. After each quarter (every 3 months), we'll evaluate all members of the Community and invite members who qualify to join this new exciting group. Members will need to keep participating and qualifying each quarter to remain eligible.

Why we're making these changes:
Our Community has grown tremendously over the last year. We're now a Community of over 10,000 members strong! We're introducing these new changes to not only hear from as many new voices as possible, but to also celebrate all our enthusiastic members that join in on the conversations.
As always, thank you for making our Community the active and peer-led learning platform it is!