Hello Klayvio community,
I'm having issues with my mobile multi step sign up form. 
When visitors land on my website (non klayvio profiles) they are seeing my pop up forms. 
When configuring the setup, I'm having issues with the first name field as I'm collecting SMS first with name field and email on the 2nd popup with name field. 
Should I be having the name field on both email and sms forms? If visitor declines sms and wants to join email, the name field is there. If they decline and select not interested, the first name filed is auto populated to required field and cant close the form. I need to be capturing name fields on both.
What property should i be setting up for name filed on sms from and then what property for name field on email pop up???? This issue I'm having is on both desktop and mobile forms.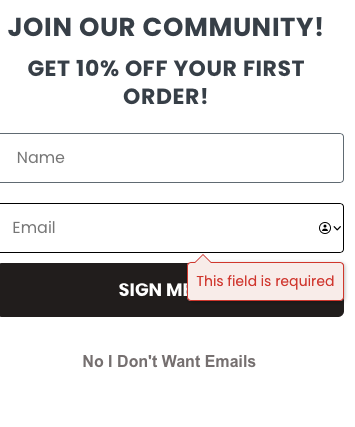 Looking forward to a response.