Good Day
Unlike Active Campaign, Klaviyo does not provide a full embed code. I'm simply trying to get a form to display on a page in Wordpress. A full embed code would make things so much easier.
Thank you
Best answer by Dov 9 June 2021, 16:20
Hi @NicM,
Thank you so much for exploring the Klaviyo Community for some solutions.
As a prerequisite, you'll need to paste our sign-up forms snippet into your main theme file in Wordpress. You can access the theme editor in WordPress via Appearance tab > Editor and look for the main file in the right-hand navigation. This will enable you to trigger Klaviyo forms for any page on your site.
Our embed-style forms do provide a snippet of code you can directly copy and paste to your site. You can fetch this code by opening your embed form in the editor and clicking the Behaviors tab.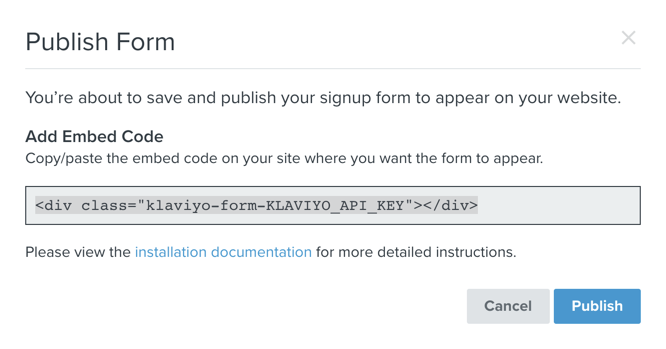 If you're using a pop-up or fly-out style form (after installing the sign-up forms snippet), you can simply create the form in Klaviyo and click Publish. The sign-up forms snippet you installed will allow the Klaviyo form to be published to your Wordpress site. 
Additionally, each Klaviyo list has its own discrete subscribe page. You can access the form action URL for this page under the Subscribe Pages tab for the list on the bottom-right (highlighted in the screenshot below). Using the form action URL, you can re-direct a 3rd party form to Klaviyo or embed this subscribe page (which would submit to that Klaviyo list) on your Wordpress site. For the latter option, there is a snippet of code you can use in the embed subscribe page article to assist with embedding this page on your site.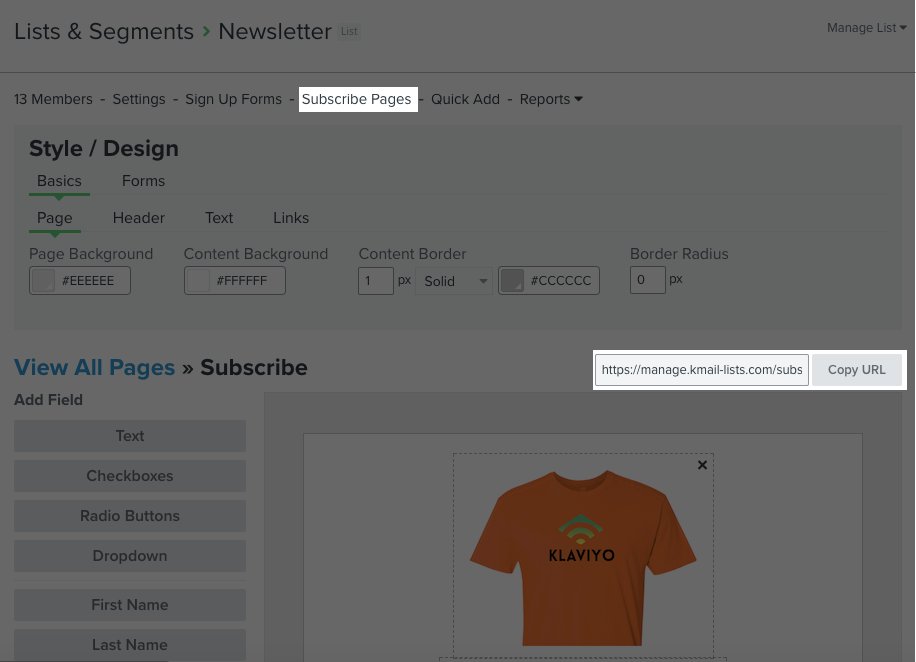 I hope that helps! Thanks and have a wonderful day.
View original