Hello!
My client creates made-to-order dress shirts in which the customer selects several their custom measurements when ordering. We're using a post-purchase email flow with customers who order a made to order shirt to double-check their selected measurements.
We'd like to filter out the products that aren't made to order from this email. In the example below, these are the pocket squares. It's not necessary to include them because there are no measurements to check.
Is it possible to only show products from the made-to-order category in this email?
Many thanks!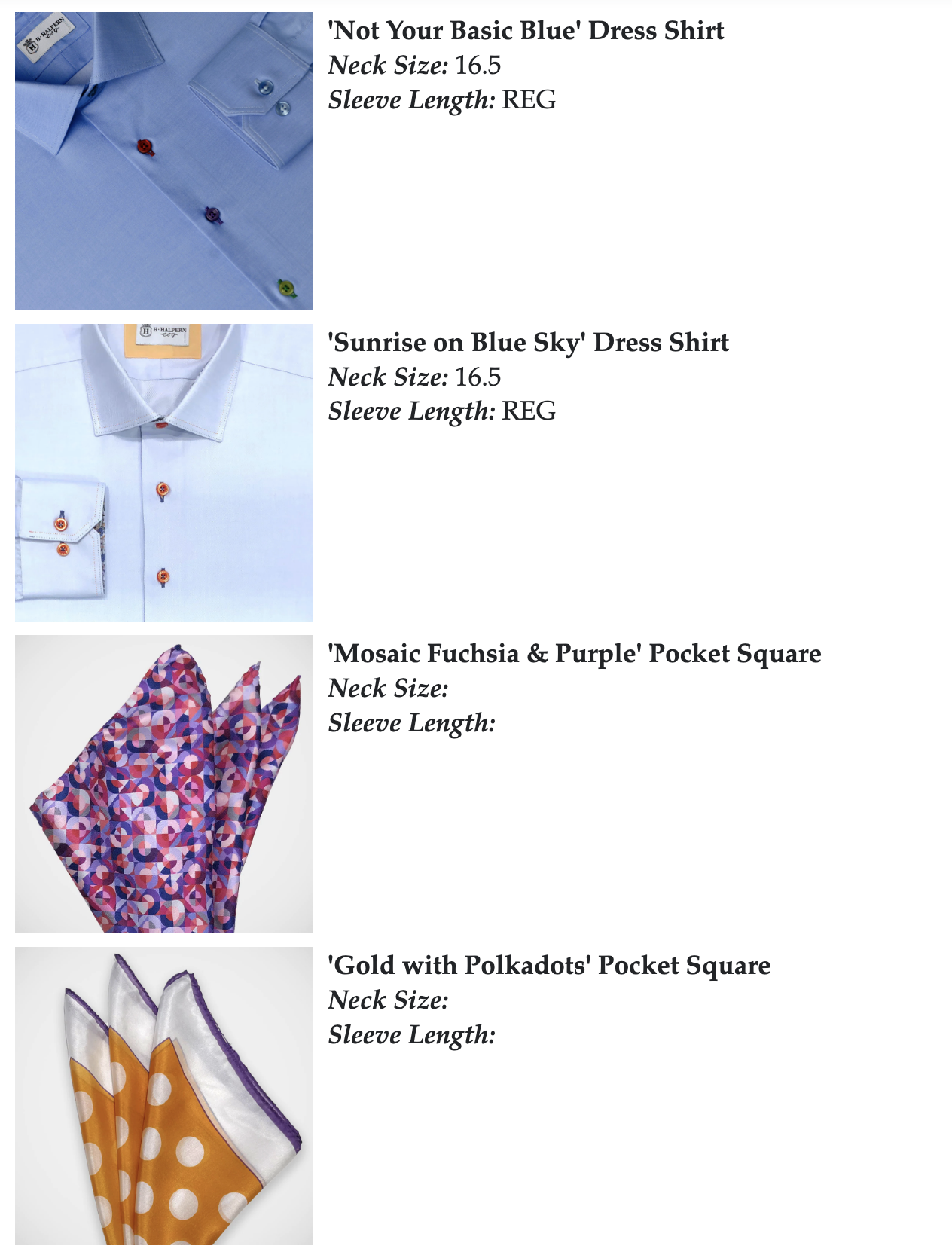 Best answer by In the Inbox 25 September 2023, 21:43
View original