Hi,
We've got a bit of a complicated situation for an email flow.
We want to send an email after the user has stopped triggering a certain event for 2 hours. so users browse our site and trigger events multiple times.
but then we only want the last one within 2 hours gets triggered.in the klaviyo flows maker there's an option to not include if they have already been in the flow in the past x hours. but we want to check for that at the end of the flow.
The reason for this is that we have wishlists enabled for customers and there can be max 6 entries in the wishlist but if they're adding to wishlist and receive just the first item they've wishlisted in the email it's no good.
we want them to get an email about the last 6 they've added which is the last event fired as it contains a list of the items.I spoke to someone on the live chat but it wasn't very helpful.
Has anyone had any luck with a flow that only sends an email on the last event flow within 2 hours?
Here's a diagram I drew (I hope it's clear enough.):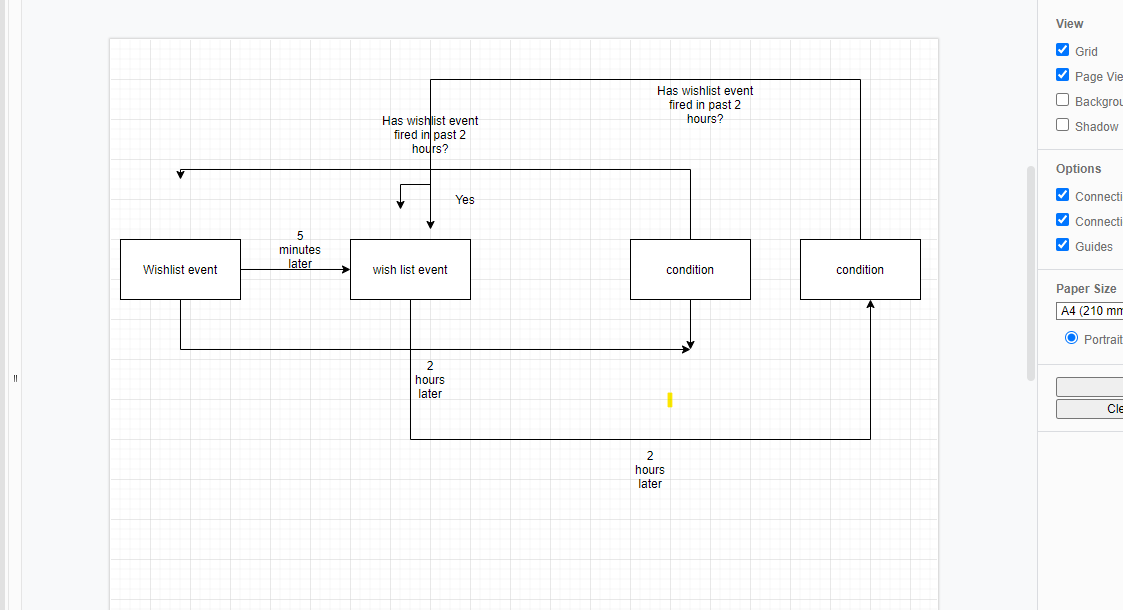 Kind Regards,
Ian Hogers