HI there!
New-ish to the community and wondering if this is the optimal set up for my post-purchase flow. Any help is greatly appreciated! I don't want people bombarded with emails so here are the factors I considered:
Weekly emails already include products (we don't have tons of new ones regularly) and occasional sales
Shopify is currently sending out a whole bunch of transactional emails: order confirm, shipping, out for delivery and delivered.
3 segments: New customer, Ordered at least three times, Ordered at least three times and $value over $500.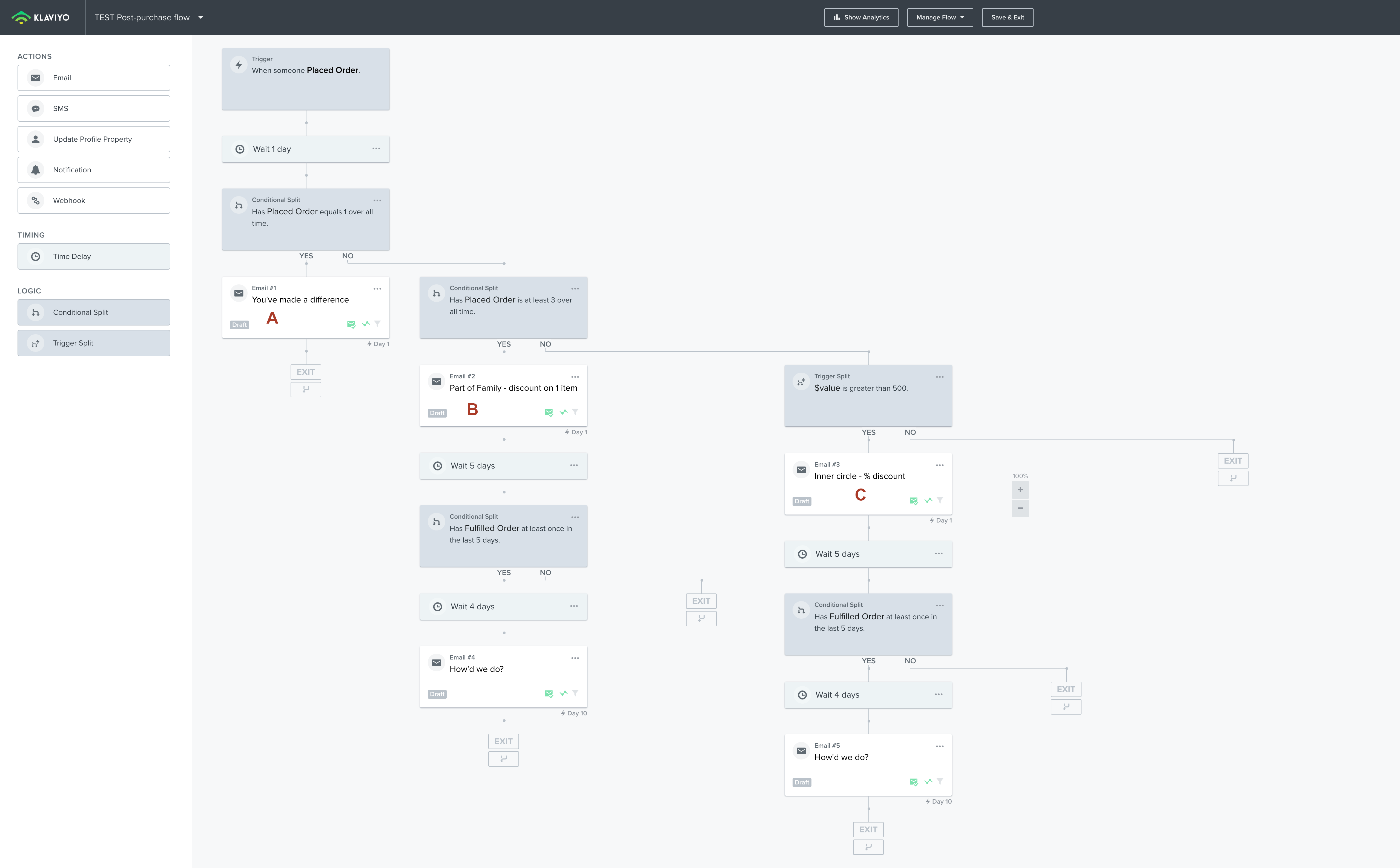 Question 1:
If someone places an order 3 times with $value over 500 and gets email C, then comes back 3 months later and orders a 4th time with $value under 500, how do I prevent them from getting email B?
Question 2:
Does this flow ensure each profile only goes through this flow once? I'm worried about someone who comes back and orders "4 times over all time" and gets either email B or C a second time.
Question 2:
Since I wanted to be sure to ask for a review after their package delivered, I added in the "Fulfilled Order" split. (We don't have any third-party fulfillment, but here seems to be varying descriptions as to what "fullfilled" on Shopify means). Will this ensure I'm asking for review after delivery?
Thank you all in advance!