Hi, apologies up front if this is an easy 'to do', but I'm still on my learning curve with digital marketing.
We offer a $ coupon code when someone subscribes to our email list.  I am trying to create a segment (and subsequent flow) to follow up with the customer that they still have a $10 coupon to use and hopefully get them re-engaged and purchase.  I would like this follow up once 60 days passes.
I have looked in both the segment and flow sections and I cannot seem to create 'when someone has not used coupon'.
Is the best solution to create a flow for 'someone that subscribes and not purchased' in the last 60 days.  I was hoping that the trigger could be the expiration date of the coupon and possibly re-send the coupon code to them?
Thanks in advance
Melissa
Best answer by retention 18 December 2020, 19:00
@CandyPink No need for apologies, all of us here are just learning together!
If you want to check if someone has used a particular discount code, you can add a "Conditional Split" in your Flow and use the "Placed Order" metric with a Filter for "Discount Codes" for it to contain the code to match.
 
See here: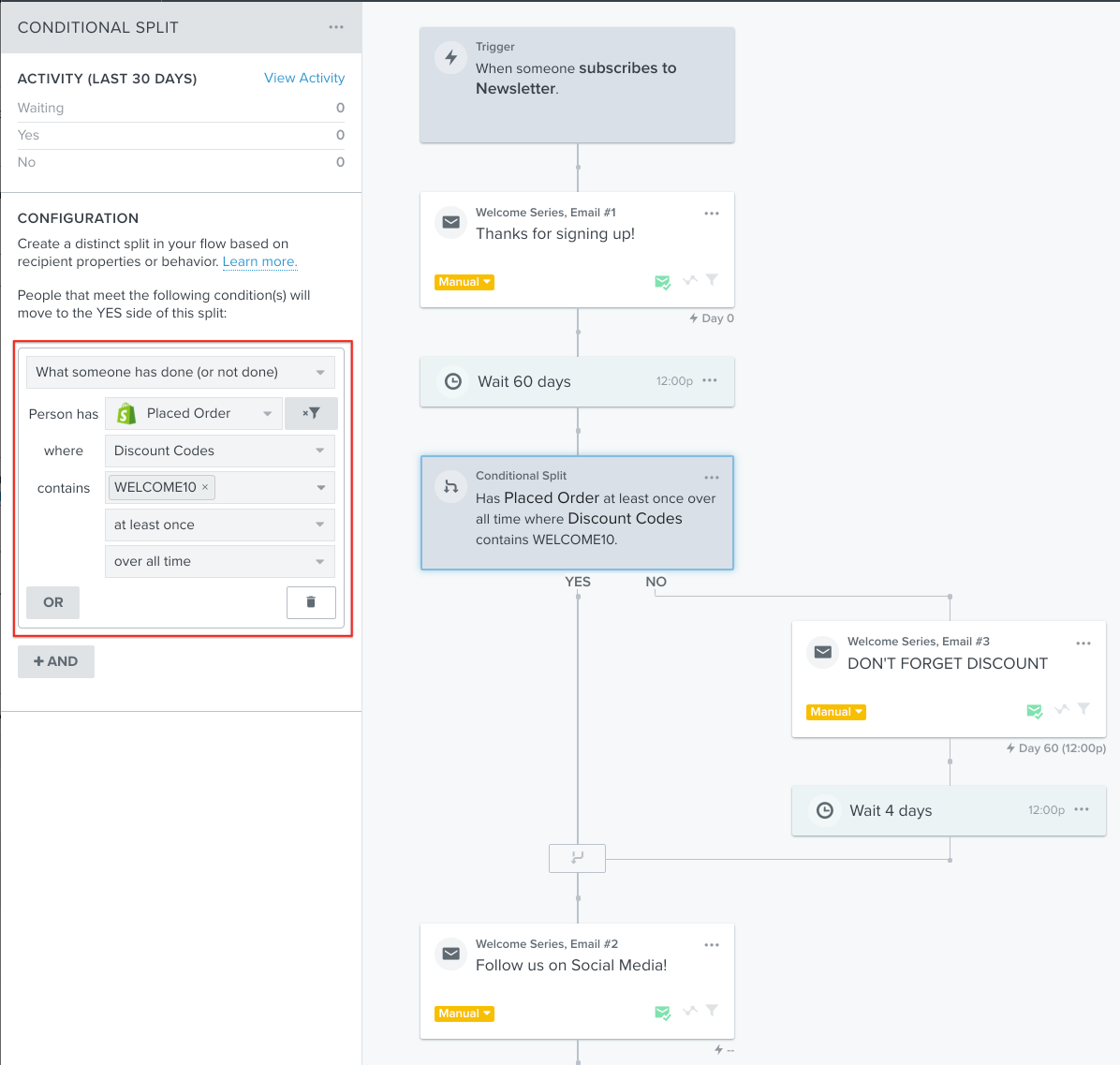 In the above Flow, after 60 days, it checks if someone has used the code that contains "WELCOME10" and then if they have, it goes down the "YES" path to send the next email in your series.  If they haven't used the code, it goes down the "NO" path to send them a reminder for their discount code, and waits 4 days so that it continue to join the other path to get the next email.
Hope this helps!
View original