Hi! For some reason, the previews I'm sending to my mobile phone are not showing the emails' background color. Works fine on desktop, though. I wonder why that is?
Best answer by mike.hoang 20 November 2020, 19:25
Hi there,
This is a bit difficult to troubleshoot without taking a closer look at your email template. I'm wondering if you are referring to the entire email background color, or the background color of a specific block. If it is the latter, please check to see if you've set it up to Desktop only as opposed to Desktop & Mobile.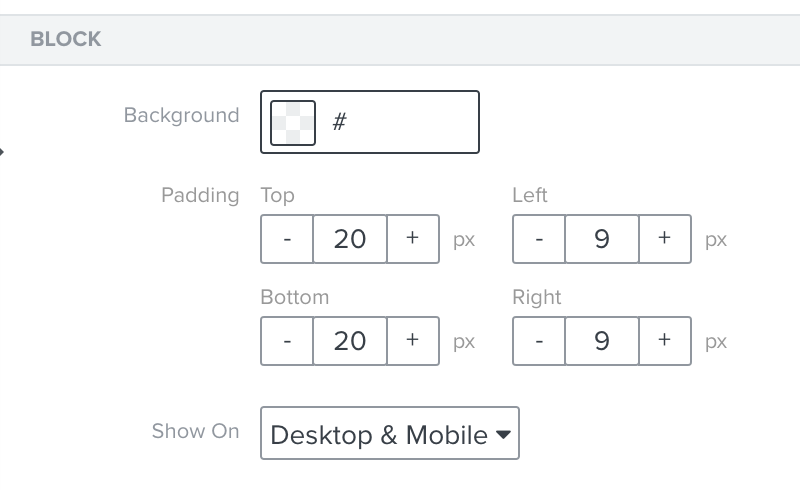 If you are referencing the entire email background color from the Styles tab, then I would recommend reaching out to the Klaviyo support team for additional troubleshooting. 
Thanks,
Mike
View original