Hello anyone ever try to send emails to a CRM? 

If i have a popup, how can i send the details to my CRM? 
My CRM is Bigin by Zoho. 
But any CRM have the same problem. 



Native integration

 Zapier (Or similar) don't have triguers of new subscriber 
Thanks, 
Best answer by retention 31 December 2020, 22:03
@klaviyojad The "New Event" Action in Zapier is the Action you want to use.  All actions that happen in Klaviyo occur through "Events" - including the "Subscribe" event.  Since you just want the subscribers, use a "Zapier Filter Action" to look for events that starts with "Subscribed" so other events are ignored.
See here: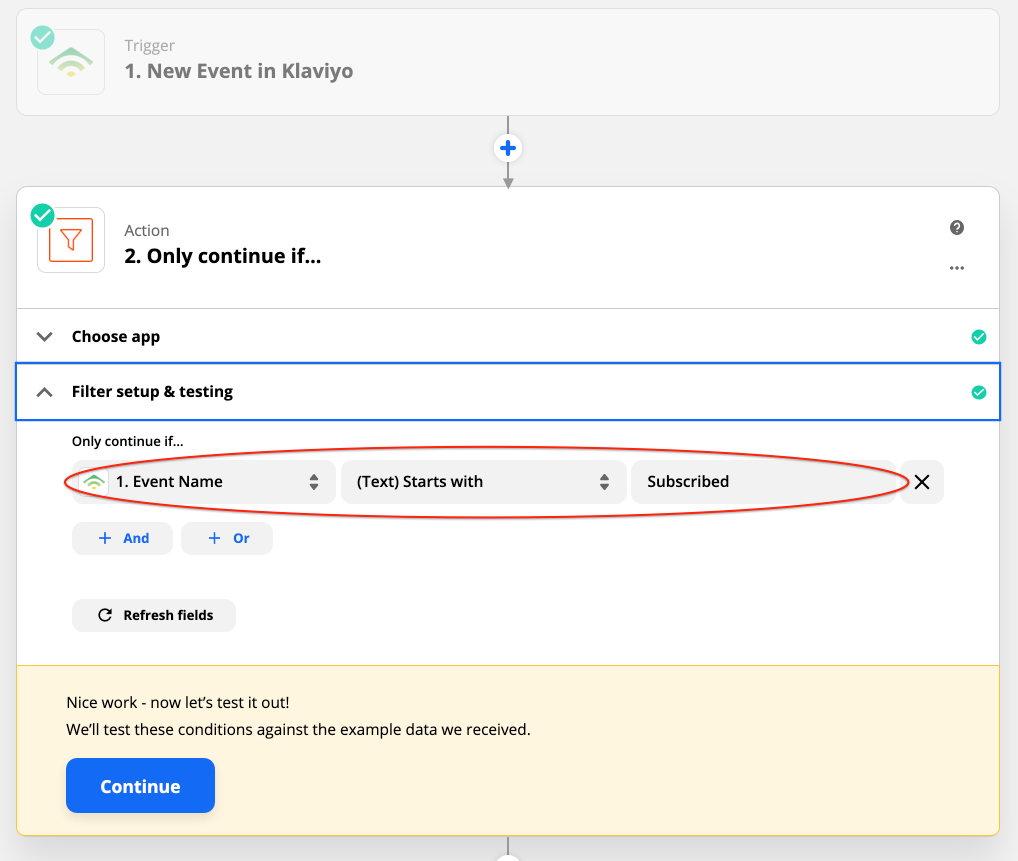 Then map the appropriate fields (e.g. email address, etc) to whatever CRM/Tool that integrates with Zapier.
Hope this helps!
View original