Our July Showcase email template example comes from Archipelago with a great Black Friday Cyber Monday sale template to help you supercharge your BFCM preparation.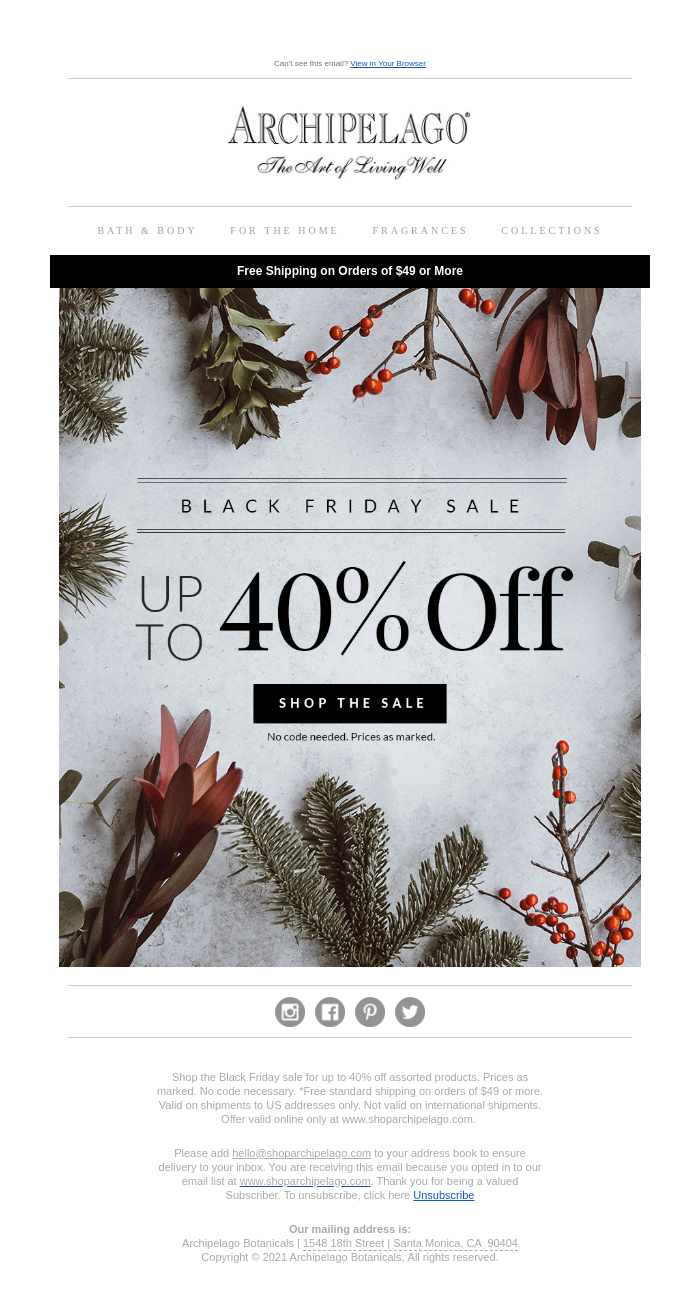 Here we can see that the email is short, punchy and has a coupon/sale related to Cyber Weekend. They used strong photography/graphics. Brands can design graphics externally, save them as images and upload them into the email template using an image block. Then create one or two large buttons with CTAs at the top/middle of email.
You might be thinking that it's problematic to use all images in an email. However, it is fine to use an all image based email, just add alt text to all image blocks. One idea Archipelago used was to only have one big graphic that's well designed, and just lead customers to click to the website -the less is more principle. 
Share your examples of graphic driven BFCM templates in the thread below!