Hello, I updated my klaviyo plan but my account is suspended because there was a previous payment that was not processed. What solution do I have, I have changed the card and updated the plan several times and it continues to charge me but my account is not activated! I need help.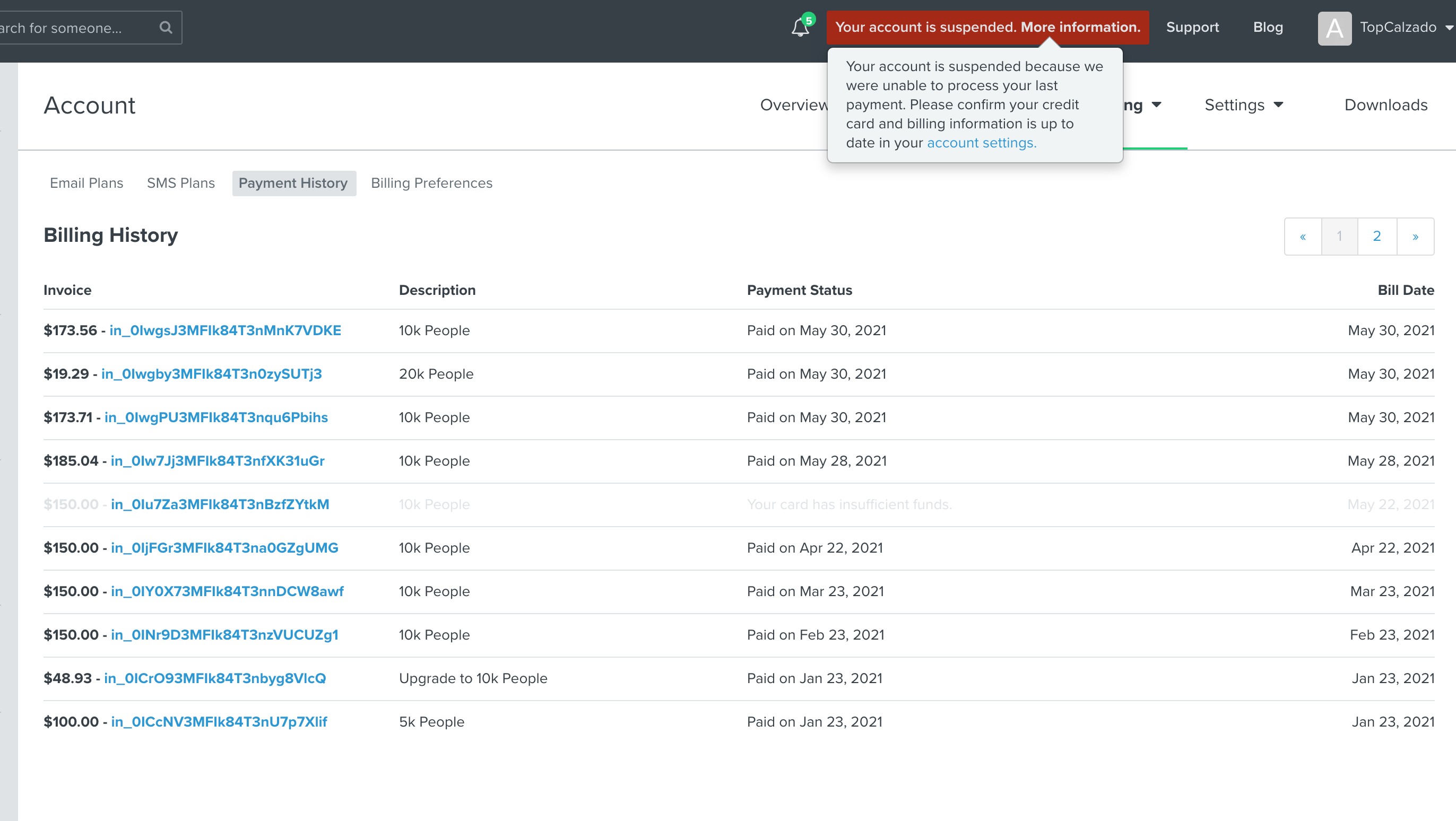 Best answer by julie.accardo 30 May 2021, 13:39
Hi @Blacks0r,
Thanks for your patience! For additional context, an account will be disabled for one of three reasons:
It has been flagged for manual review (a one-time review).
We have been unable to successfully process a recent payment.
You have hit the limit of the paid plan.
My recommendation would be to follow the next steps outlined in this Why is My Account Disabled help center article to get your account un-suspended.
Have a nice weekend!
Julie
View original