We run an ecommerce marketing agency.  We are trying to integrate our clients stores with Klaviyo.  We were told Klaviyo was great.  We can not get any support for Klaviyo, and the Shopify integration appears not to work.
Does Klaviyo offer support to higher paying clients.  Has anyone else had a similar experience?
Best answer by Bobi N. 22 April 2021, 09:43
@puckman 
You need to have at least $20 paid account to be able to access their Chat which is available during US working hours (also I noticed they are also available now for most of the EU mornings to)
and where to find it...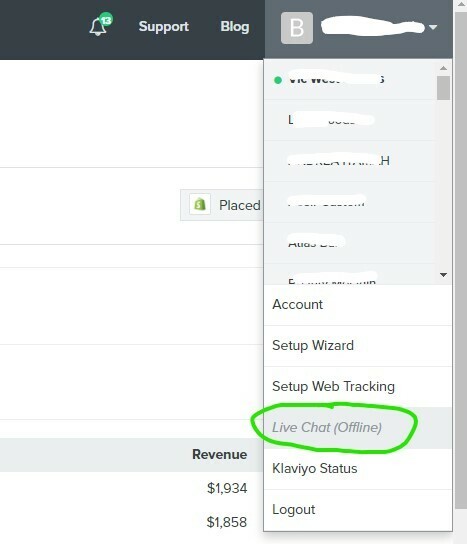 View original