After migrating our website, our integrations don't work anymore, particularly Klaviyo.

We've deleted the existing plugin on WooCommerce and used a new RESTapi, however when we trying to connect it, it doesn't work, the old Woocommerce Consumer Key still appears back even after it being revoked.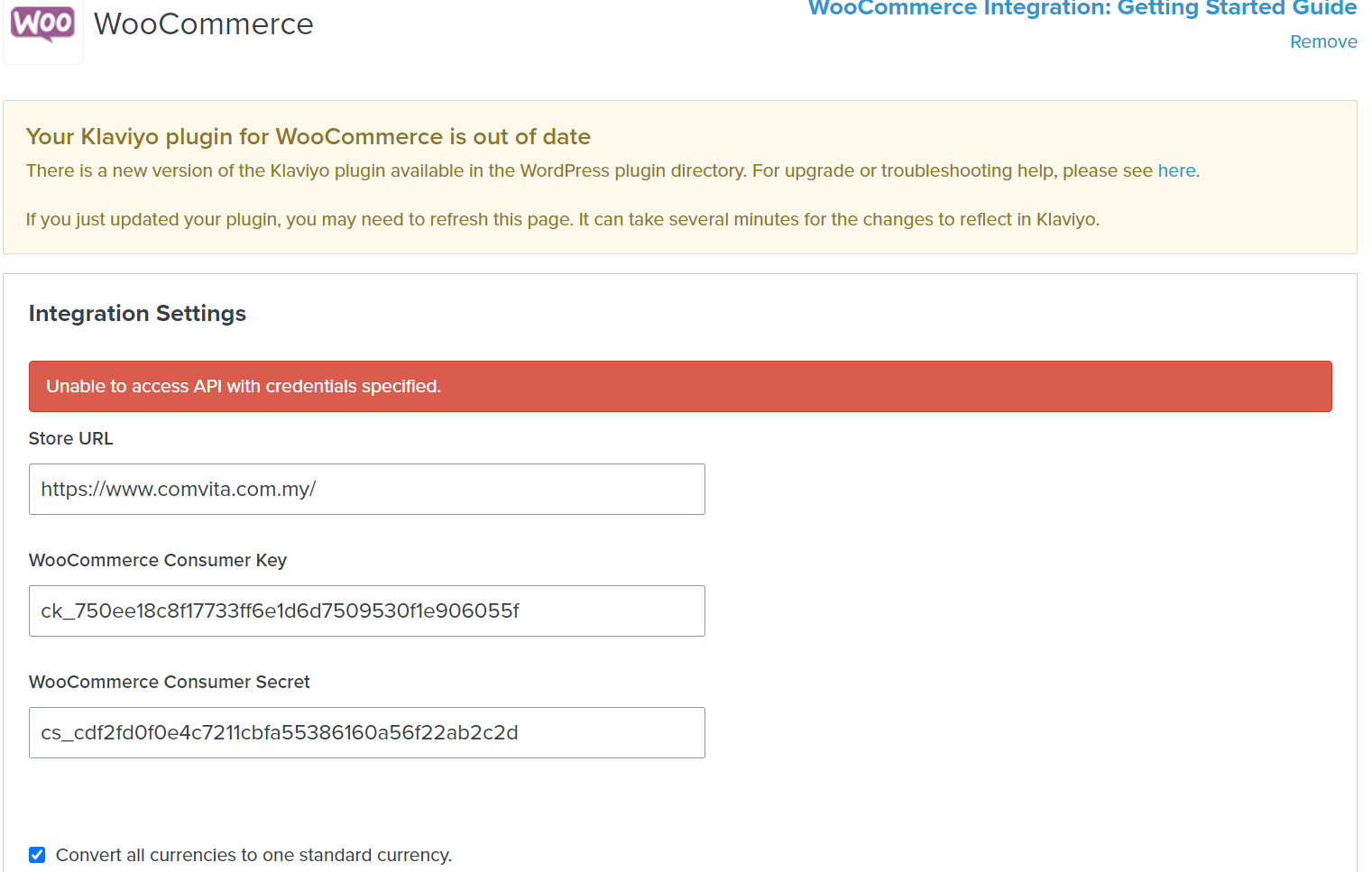 Do I have to remove the current integration on Klaviyo? Would I lose my existing data, If I were to do so?
Thanks in advance for any insights and help.

 
Best answer by Taylor Tarpley 24 February 2022, 17:23
View original