Hey guys, 
hope you're fine.

We can't activate abandoned cart reminder flow (the default pre-built Klaviyo flow).
Also, I don't understand why do we have a "red cross" on the second pre-requisites and what to do to be "compliant".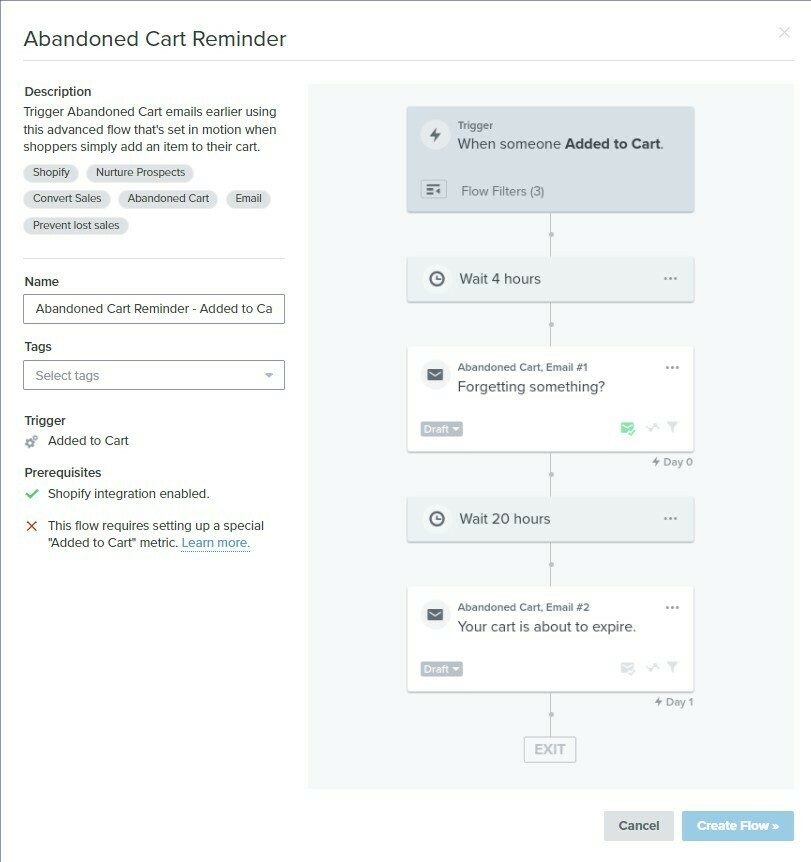 To be more specific:
we integrated klaviyo with shopify and we checked the integrations tab.
Also, we tested our integration in the "setup web tracking" section in klaviyo: everything is working.

 

we can't see the added to cart event in the analytics → metrics section
 

we tried to add the klaviyo custom code to our source code as follow, but we didn't see any changes, also we don't find any klaviyo script in the source code (we just tried through google developer console: right click on the web page → inspect)
 

 
Now, our questions are:
Our klaviyo billing plan is not active, so we're runnig a free version of klaviyo.
In order to activate all klaviyo features, do we have to activate klaviyo's paid plan?
Are these problems related to our custom shopify store?
We are running klaviyo on a custom shopify store, so we're not based on the standard shopify theme.
In this case which guides do we have to follow in order to activate correctly klaviyo?
Thank you so much!!
Best answer by stephen.trumble 22 March 2022, 05:31
View original