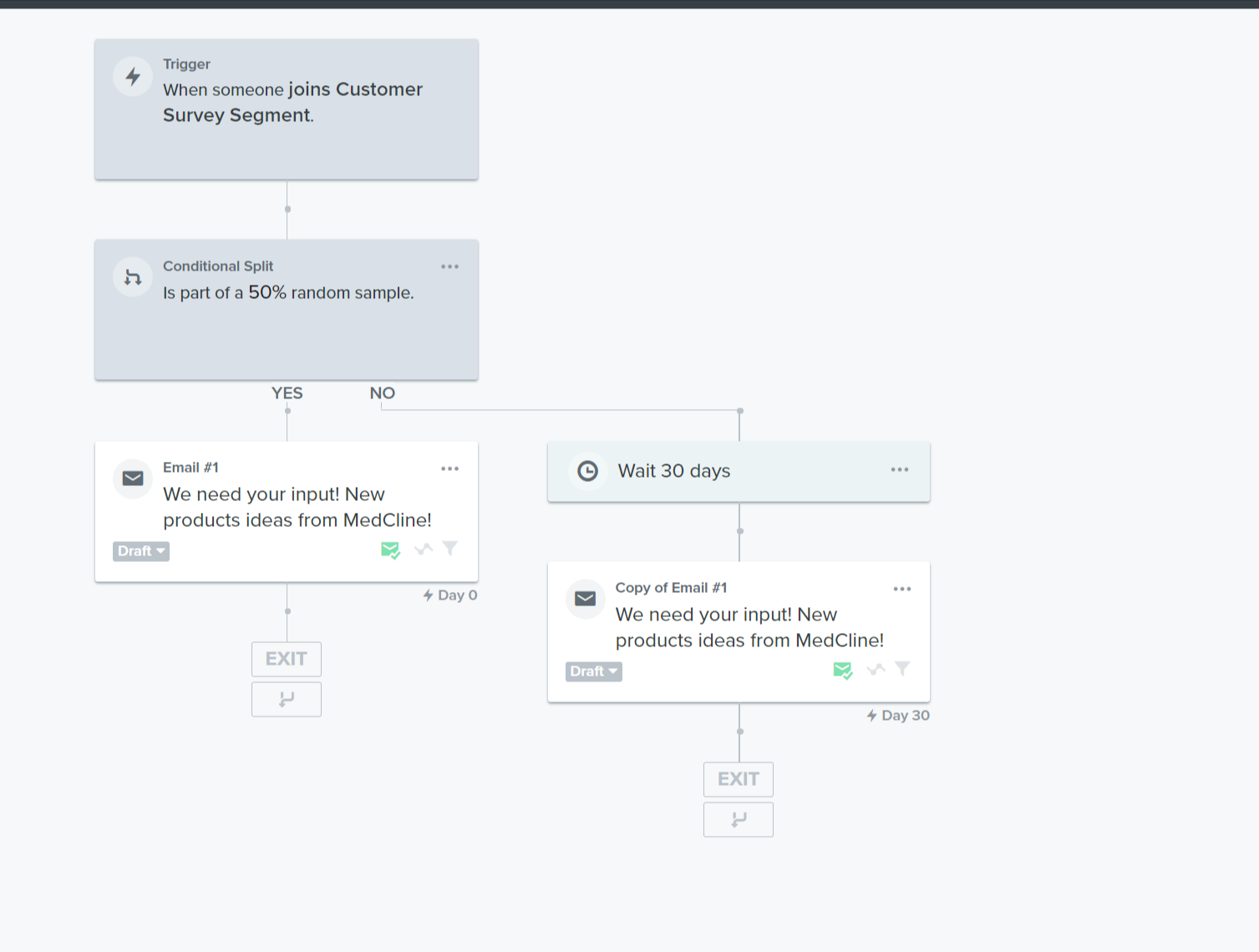 Hi, 
 
Above is a screenshot of a flow I'm building for a customer survey we'd like to launch.

The functionality is meant to allow us to gauge the success of the email against half of the survey population. That way we can update the email/campaign for the other half.

I created a time delay of 30 days to keep people not in the split in the flow. However, we may not necessarily want to wait the full 30 days if the first half is successful.

If I changed that to 1 day after the flow is turned on, will everyone caught in that time delay be moved on after 1 day?

Thank you!