Hi,
I want to create a flow that starts with a trigger based on a date property.
The date property is Birthday and I have already created it in a sign up form:

I also have one profile with the date property value filled through that form.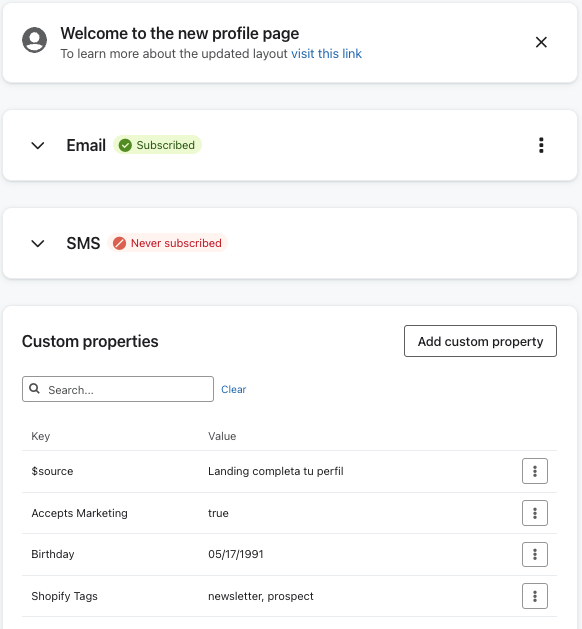 The problem is that I don't see this date property in the trigger section when I create a flow: 

What am I doing wrong?
Thanks in advance!