The notify me when available button will show the success message if they have "add me to your newsletter" button unticked but when someone ticks it, it doesn't show anything. 
Does anyone know a fix for this to showing the success message for both?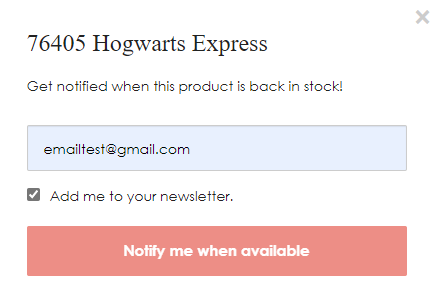 Also, does anyone know how to make the border around the email black?