In the THANK YOU series flow, a client mentioned that a small group of customers are getting the second thank you email in the flow repeatedly after their 5th, 6th, 7th, 8th, 9th order as oppose to just once after their 2nd order. This is the first time I've heard of this happening.
Could this be an isolated issue?  I have several clients on KLAVIYO with Shopify integration and this is the only client that has mentioned the issue.  Is there something I am missing?
Best answer by Dov 30 April 2021, 16:42
Hi @TeamWERQ,
Thanks for sharing your question with the Klaviyo Community!
By default, our flow is set-up to continue to send the second flow email to the user if they place 2 or more orders. So yes, in the flow's default state, the second thank you flow email will be dispatched for subsequent orders. If you want to limit the flow to only send twice, you can add a flow filter: What somebody has done > Placed Order > is at most > 2 over all time. Adding this flow filter will ensure that a user who places their 3rd order will not enter the flow at all.
The first time they enter the flow (place an order), they'll get the 1st email (down "yes" path of the split) and the second time they enter the flow (place an order) they'll get the 2nd email (down the "no" path of the split).
Thanks and have a great day.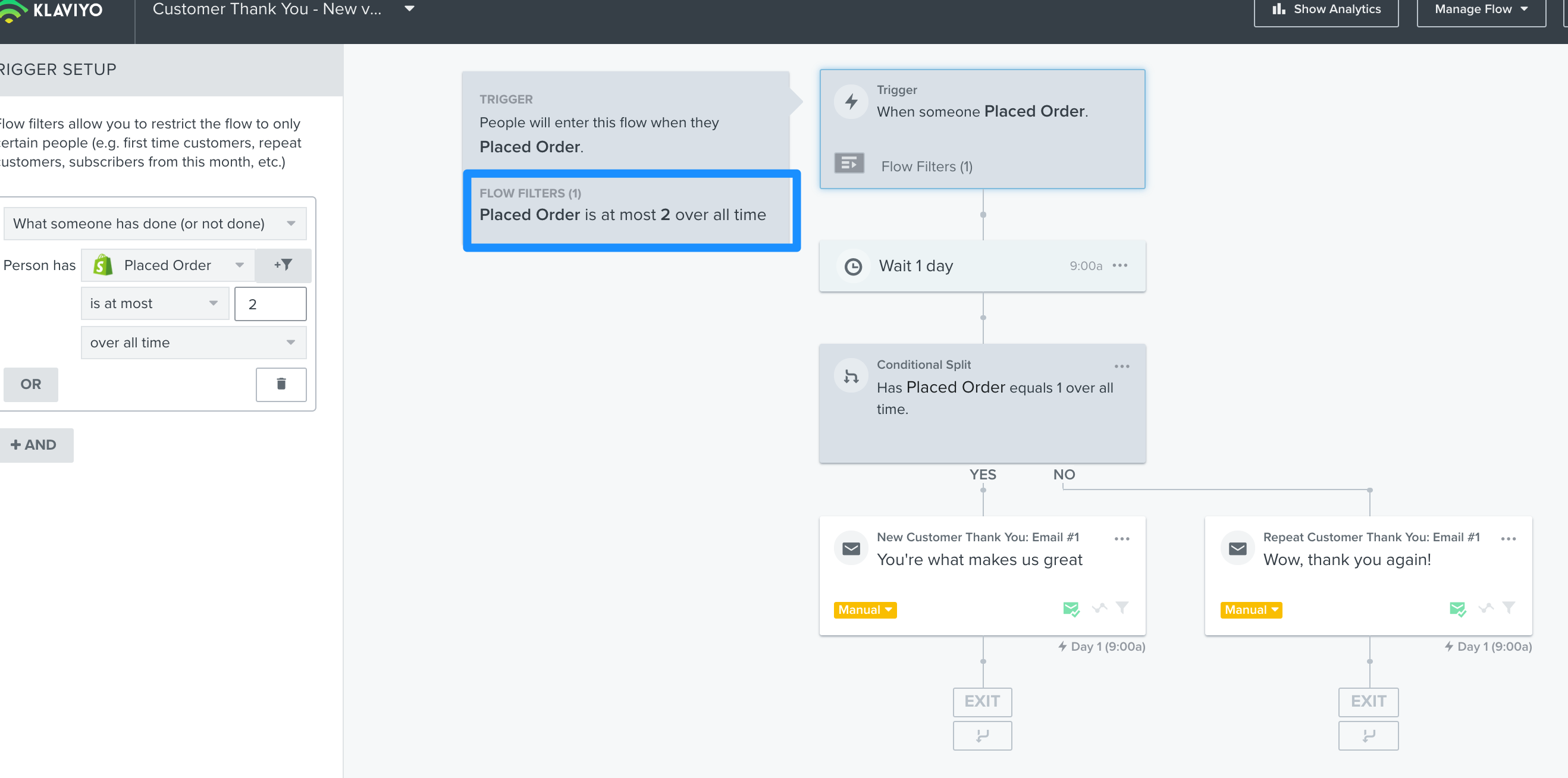 View original