klaviyo is not connecting with my woocommerce store. it shows an error (Unable to access API with credentials specified.). i have tried almost everything it's still not connecting. the Rest API keys are correct, public api key is correct too but it;s just not connecting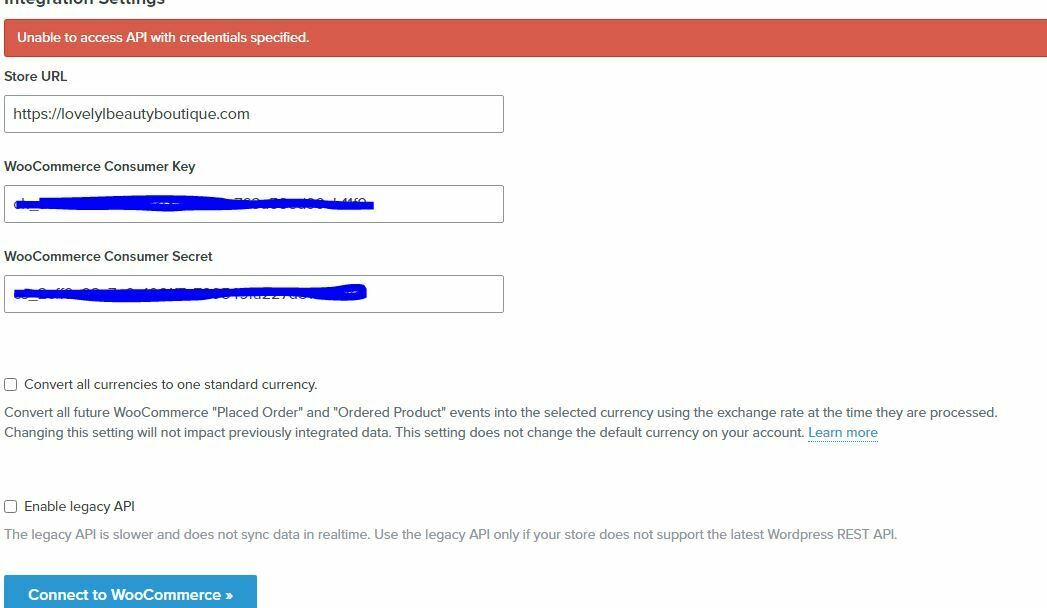 Best answer by Dov 28 May 2021, 15:50
Hello @Lourdine Charles,
Thank you for sharing your question with the Klaviyo Community.
I recommend trying some of the solutions outlined in the topic below: 
On a high-level, typically the issue behind the error is either a firewall, the WordPress plug-in or another plug-in interfering with the API. If you are unable to resolve using the steps in that thread I recommend taking the following steps:
Delete the Klaviyo plugin in your store
Delete the current REST API key/secret combination
Re-install the plugin
Create a new API key/secret and use this to reset the integration
Attaching the installation guide here as well.
Thanks and have a wonderful weekend.
View original